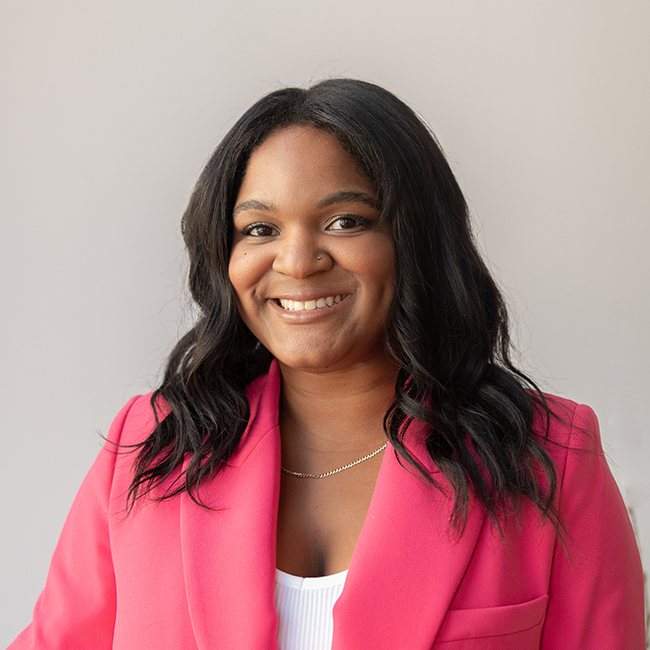 Ratanya Olaves
About Ratanya
Ratanya Olaves is a savvy real estate professional motivated by her strong desire to help others succeed. Empathetic and compassionate by nature, she takes the time and puts in the effort to truly get to know her clients. She firmly believes that a thorough understanding of their likes and wants is the first step to achieving their real estate goals. After earning her Bachelor's Degree from Purdue University, Ratanya honed her professional capabilities working in sales, human resources and customer service. With her sharp communication skills and client-focused approach, Ratanya ensures that her buyers and sellers have the information they need to make informed decisions at each step of their transaction.
Motivated and entrepreneurial by nature, Ratanya earned a Master's Degree in Strategic Communications before launching her own social media marketing business. Working with a variety of clients, she created impactful, results-driven campaigns to accomplish their goals. With her experience and finely tuned marketing instincts, sellers can count on Ratanya to make their listing stand out in a competitive market. Even before earning her broker's license, Ratanya built a solid reputation in the real estate industry working as a luxury leasing agent—where her keen negotiating skills and knowledge about Chicago's many diverse neighborhoods were great assets. With a special ability to make people feel welcomed, Ratanya builds congenial client relationships based on trust, transparency and shared successes.
Ratanya loves living in Chicago! The city is second to none in her opinion—with so many distinctive communities and neighborhoods, each with their own unique character and different places to shop, dine and experience culture.