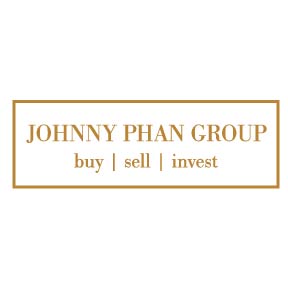 Johnny Phan
About Johnny
Growing up in Chicago, Johnny has lived in and experienced its many beautiful neighborhoods, growing to appreciate how diverse the Windy City is. Such experiences inspired his interest to visit other cities across the country and the world. It did not take long for Johnny to realize that Chicago is a city unlike any other—it has four distinct seasons, an unbeatable skyline, an eclectic variety of restaurants and bars, and a ton of fun things to do all year round.
Johnny began his professional career as a market researcher at a local community college then later a digital market research firm. He has long had an entrepreneurial spirit, successfully launching and selling two small businesses. Johnny's driven attitude and admiration for his hometown combined with the support of his friends and family fueled his desire to become a real estate broker. He loves all aspects of his chosen path, and finds it incredibly gratifying to assist his clients as they navigate the complexities of buying and selling a home.
When not serving his real estate clients, Johnny can often be found planning the next adventure with his wife Betty, daughter Emilia, and dog Murphy. He also enjoys cooking, drinking and collecting whisky—or whiskey, if you prefer—fishing and practicing kung fu. As a way to give back to his community, Johnny currently serves as the Treasurer of Bardwell Scholarships, a local non-profit organization that assists non-traditional students achieve their career and educational goals. He believes that education is one of the best ways to help our community grow.
Johnny hopes to one day have the privilege of personally assisting you on your real estate journey. He looks forward to walking alongside you to achieve your investment goals or find a wonderful place to call home.
What People Are Saying
Johnny Phan Group's Past Sales
Johnny Phan Group's Exclusive Real Estate Listings
See what people are saying about Johnny
Vrunda Rana

Johnny is sharp and punctual. He's a quick responder and always available to help. As a first time home buyer he helped us through the nitty gritty details and made our home buying journey very smooth. I would not hesitate to recommend him. If he's your agent you are in good hands.

Sarah Amlin

Extremely easy to work with and responsive!

Bryan Pudinoff

Johnny, I sincerely want to thank you for organizing, listing and selling my home and specifically for providing us with assistance on the entire process from listing to closing especially after our first experience that we had with our first realtor. You have a fantastic operations team and excellent administrative staff that assisted and I was really impressed with specifically your work and your professionalism throughout the entire process.  Sherri and I found everything to our satisfaction and appreciate you for managing this process and you and your teams high level of professionalism was well appreciated.