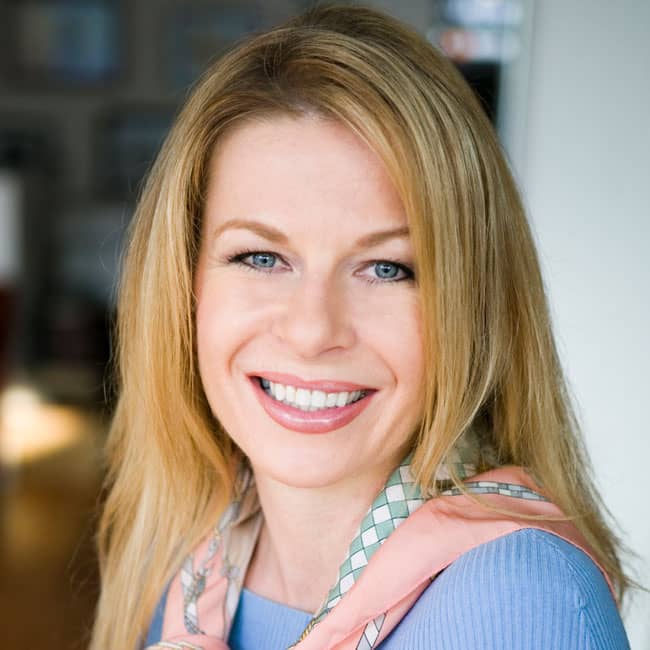 Violet Jaworska
About
Violet
Violet assists her clients with all of their Real Estate needs, and turns buying or selling a home into a fun, easy and anxiety-free experience by providing assistance every step of the way. She can be counted on to be honest, professional and accessible at all times.
Violet enjoys working with buyers, sellers and property investors equally, addressing their unique needs and goals by providing dedicated, skillful and professional representation. She determines what each individual client's needs are by listening attentively to their desires and expectations and then working hard to achieve these goals.
Violet is originally from Poland; however, she has been calling Chicago "home" for the past 20 years and has grown to truly love this great and unique city. She knows Chicago's lakefront, parks and excitingly diverse neighborhood, especially the Gold Coast, Old Town and Lakeview areas. She wants to share her appreciation for the lifestyle that Chicago offers with her clients and reap the great personal satisfaction that comes from helping them find the ideal place to call home.
Violet has earned a Bachelors of Arts in Psychology from University of Illinois at Chicago. She is completely fluent in the English, Polish and Spanish languages, which can be a great help to her buyers and sellers.
What People Are Saying
See what people are saying about Violet
Jen & AdamRiver North

My wife Jen and I can't speak highly enough about the work and dedication of Violet Jaworska throughout the entire process of our condo search and ensuing purchase. Jen and I were brand new to the entire condo-purchasing process. On a whim, my wife did an internet search and noted areas we were interested in looking at. Violet emailed Jen the next day, expressing interest in helping us find the place of our dreams. Over the next three months, Violet flattered us with her knowledge, dedication and most importantly, her care. While she was as professional as could be, conversing with Violet during the process seemed more like conversing with a close friend than anything else. Violet never pressured us on anything, always offering her support and expertise in the field. Having that as a support system while making the most expensive purchase of our lives certainly eased things along perfectly. There was no question she wouldn't answer and no time that didn't work for her to schedule a visit. It should be noted that she raced to our apartment at 10:15 P.M. on the night we agreed on a bid with the selling agent, so we could sign and lock in the price. That dedication was amazing. Dream Town is certainly lucky to have Violet on their staff and we will whole heartedly be recommending her services to friends or colleagues in the future. Thank you for your time!Jen and Adam, River North

Moni and GusWest Loop

In all the years we have dealt with realtors, Violet is at the top of them all! She is very professional, knows her business and most of all really cares for her clients. She listened very carefully to what my husband and my needs and desires were, and then worked very diligent, selecting about 9 properties for us to visit in the West Loop. After seeing a few of the properties, Violet already a very good idea of what I liked and what I didn't. She spent the entire day with me and we found 2 properties that I sort of liked, but was uncertain of the location. She never placed any pressure on me about any property and gave me room to think and decide for myself. Then upon our last viewing, Wow!!!!, that was it. She found the perfect condo that would meet our needs and the needs of our growing family - the grandkids!!!! Even after the closing, Violet contacted with me to make sure all was well and upon moving in, made a visit to our new home. That is really connecting!!!! And in today's techie society, where we so often feel just like another number, Violet not only found us a beautiful place to live, but made us feel that we had a friend! Thank you Violet for the integrity and real caring which you bring into your profession.Moni and Gus, West Loop

Sarah G.Lakeview

I started my condo search as a first time home-buyer with DreamTown; I started working directly with Violet about halfway through the process once I had already signed a contract for a unit. I was a little nervous to transition to a new realtor in the middle of the process, but Violet made the transition seem seamless and I felt very comfortable with her right away. This was my first experience working with a realtor, and I quickly realized that trust was crucial; Violet earned my trust immediately. It was obvious that she was just as excited about the new place as I was and treated the experience as if it was her own purchase. In the midst of the process, I had to move out of state for my company. Preparing to close from another state was quite stressful! I, honestly, would not have made it through everything without Violet. She checked on the construction of the unit and even performed the final walkthrough for me, which reflects my trust and confidence in Violet. I was unable to attend the closing, so she ensured that everything was in place for me. I cannot adequately express how grateful I was/am to have her as my realtor. Truly a blessing!Sarah G. , Lakeview