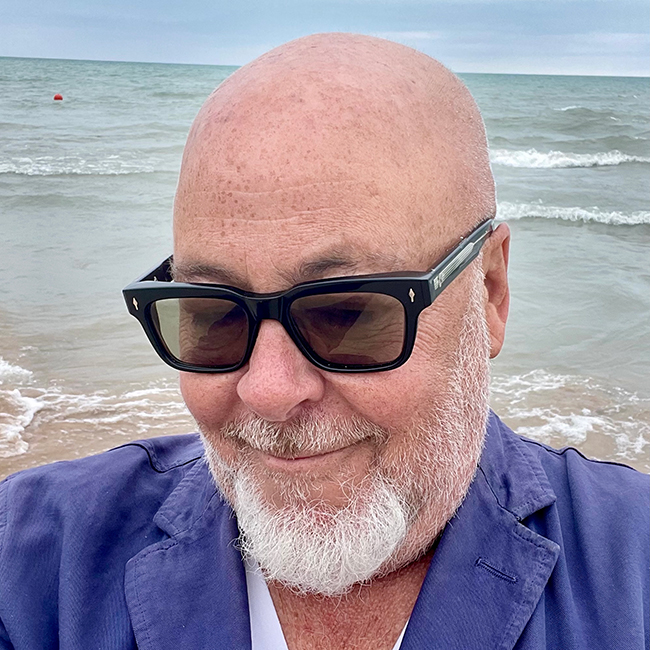 David Q. Rosen
About
David Q.
I try to be the kind of Realtor who I'd like to work with.
All Realtors cull from the same inventory of homes—it's knowledge, resourcefulness, creativity and energy that vary greatly.
Where you choose to live is a significant decision in your life, it's not simply a financial calculation. Where you live influences how you feel every day, who you meet, who your children's friends and teachers are. This circle has a powerful effect on your life and the lives of your loved ones.
I pride myself in getting to the heart of my clients emotional and aesthetic needs which are the most important factors in making decisions.
I am a talented, experienced and tenacious negotiator. After twenty years as a commercial filmmaker I understand intrinsically the importance of collaboration and the highest level of customer service.
This process should be fun and it will be.
What People Are Saying
See what people are saying about David Q.
Diane D.

kept looking for properties and was always ready to take us anywhere.

Lisa K.

What a great experience I had working with David Q Rosen! He really took the time to get to know me, asking a lot of questions about my requirements, but more importantly I noticed that as we were touring homes, he was paying attention to my reaction to each of the homes, taking note of my concerns and also things I really wanted to see in the home I finally purchased. The home buying process is not "easy" but David really did make it enjoyable. He knows the different Chicago neighborhoods and was able to find properties that were within my price range, architectural and design style, area requirements, and most importantly had all of the features inside and out that I wanted to see – he made sure all of the boxes were checked before we even went touring! From the first moment we met to the final closing process at the title company, he went so far above and beyond my expectations, and we had a lot of fun during the process! David always made it seem like I was his only client (and I know he is a very busy man!), always taking time to answer the phone or email me back to talk, answer questions, and just making sure I was comfortable and happy. I will recommend David Q Rosen to all of my friends and family! Thank you again for a great experience David! Lisa Kincaid

Seng R.

Having David at my side was a big comfort. He was an advocate for me from start to finish. Thank you David!