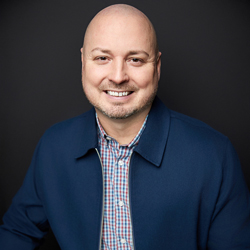 Tim Mullet
About Tim
Tim Mullet is an accomplished, top-producing real estate professional who brings his experience, compassion and goal-oriented work ethic to every transaction. His interest in real estate started early and he recalls drawing floor plans as a child on a drafting table built by his father. As an adult, Tim partnered with his dad on a number of real estate transactions, flipping homes and deepening his passion for the industry. What was once just personal is now professional, as he goes above and beyond to achieve success for his clients. With his integrity, compassion and steadfast focus on getting his buyers and sellers to the finish line, Tim's client relationships endure long after closing.
Prior to earning his broker's license, Tim worked in sales and marketing in the wine and spirit industry—a successful 14-year career that sharpened his skills as a careful listener, engaged communicator and keen negotiator. In the years since earning his broker's license, Tim's real estate career has witnessed growth and accolades. As founder of the Mullet Realtor Group at Dream Town, he is able to share his expertise and insight while collaborating with a team of other talented brokers. Both Tim and his team have been recognized as top-producers by the Chicago Association of Realtors and he has personally been featured in publications like Top Agent and Chicago Real Producers. But what truly sets Tim apart is his special ability to tailor his client-centric strategies to their unique needs and objectives. Foresight, organization, perseverance and a sense of urgency are words that Tim's clients use to describe his tailored approach to marketing, selling and buying real estate.
When Tim is not assisting his clients, he loves experiencing the many live events offered in the city and suburbs—from theater, comedy and music to sporting events and street festivals. Delighted by Chicago's vibrant diversity, you're as likely to find him exploring the lake front as discovering a new restaurant with friends, family or colleagues.
What People Are Saying
Mullet Real Estate Group's Past Sales
Mullet Real Estate Group's Exclusive Real Estate Listings
See what people are saying about Tim
Adam B.South Loop

Tim is a top notch agent and we would definitely recommend him for any real estate ventures. He has helped us on a few different transactions now and each one has been a wonderful experience. We know most agents "go above and beyond", but Tim takes it to a whole different level. He put an incredible amount of effort into coordinating with property managers and tenants, getting our property ready for sale while we didn't live near Chicago, and providing in depth market research so we always had the latest info. These things made for informed decisions and seamless processes. We're very appreciative for all of Tim's expertise, guidance and incredible service!

Krupa T.South Loop

This is long overdue review but I won't forget how much of an amazing realtor Tim was when I was selling my condo in Chicago. After his first visit to the property, he had planned out a worse case and best scenario for different listing prices which was very helpful to begin with. This was my first time selling a home and Tim really helped guide me through the process. He was patient and answered all of my questions and explained everything in detail that can be easily understood. He also went out of his way to fix any small issues or concerns that a potential buyer had. I learned more from him from selling a home then when I bought my first home with a different realtor! I would highly recommend Tim, he is trustworthy, punctual, a great communicator and very knowledgeable in the field. Thank you Tim!

James F.Lincoln Park

I had a phenomenal first time buying experience with Tim. I was in the market for my first rental property and couldn't think of a better realtor to partner with on this new journey. Before even looking at any properties, Tim walked me through step by step how to analyze an investment property. What to look for, what not to look for, and what to watch out for. When looking at properties, he was never pushy and I truly felt like I had a partner in the experience. Always willing to answer the million questions I had, I won't be using another realtor in Chicago for any future purchases!