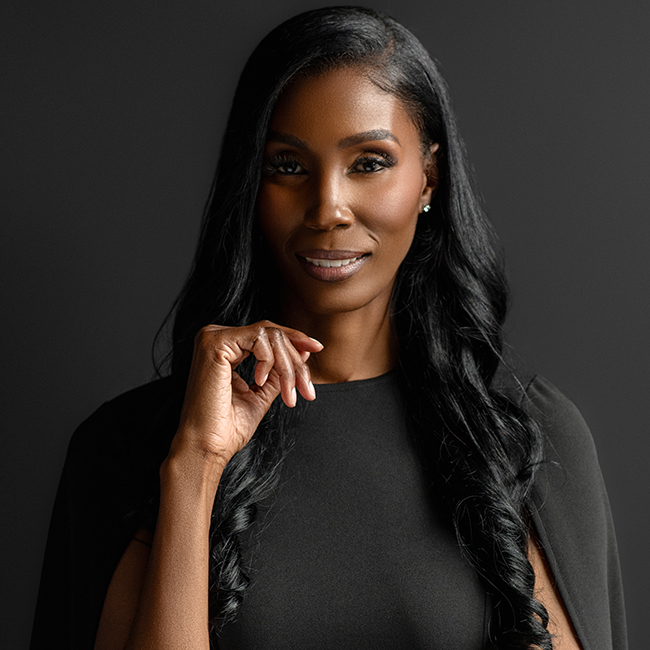 LaToya Moore
About LaToya
LaToya Moore is an accomplished, business-savvy real estate professional who brings a wealth of expertise and capabilities to her clients, be they first-time home buyers, sellers or investors. After earning her Bachelor's and Master's Degrees, LaToya enjoyed a successful career as a senior financial analyst, including the management of a $170 million dollar portfolio that included top-name brands like Cover Girl and Clairol. Over the span of more than a decade, LaToya developed and sharpened the many skills that now benefit her real estate clients. An empathetic listener and clear communicator, she is uniquely able to analyze and share market data so that her clients have the financial information and understanding they need to negotiate the many decisions of any real estate transaction.
LaToya is also an experienced and impassioned real estate entrepreneur, overseeing her own portfolio of properties and short-term vacation rentals. Keenly aware of the myriad benefits of home ownership and how real estate can generate additional income streams and build generational wealth, LaToya's clients also benefit greatly from her personal experience and keen insights. Indeed, LaToya was a Multi-Million Dollar Top Producer in her first year of real estate and was a Chicago Agent Magazine "Rookie of the Year"!
When she is not assisting her real estate clients and guiding them to achieve their goals, LaToya is a strong believer in giving back to her peers and community. As the founder of Moore & Associates Business Services, she provides consulting, strategic and financial tools to other business owners. In addition, she serves as a Business Coach for the non-profit Chicago Urban League.
Born and raised in Chicago and now residing in the Western Suburbs, LaToya is deeply knowledgeable about the city's many distinct neighborhoods and surrounding communities. She loves Chicagoland's rich diversity and its unparalleled opportunities for professional growth and personal enrichment. She is especially a huge fan of its many seasonal festivals and vibrant internationally-inspired culinary scene.
The Moore Group's Past Sales