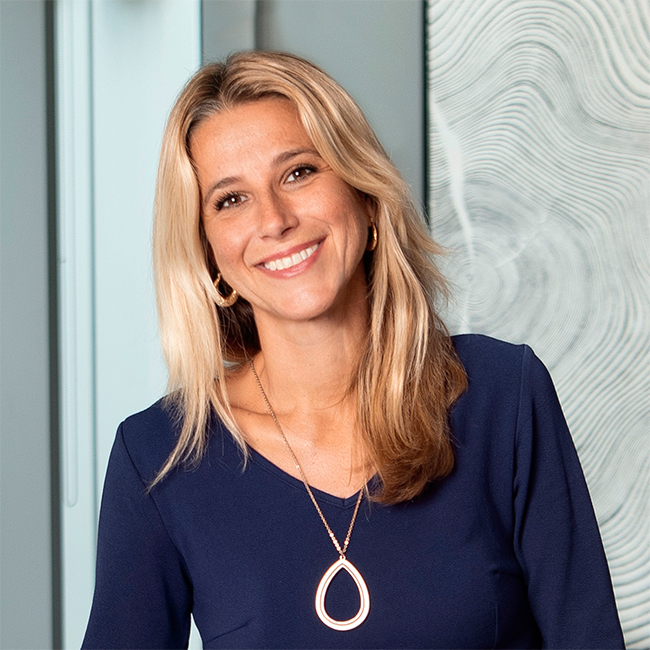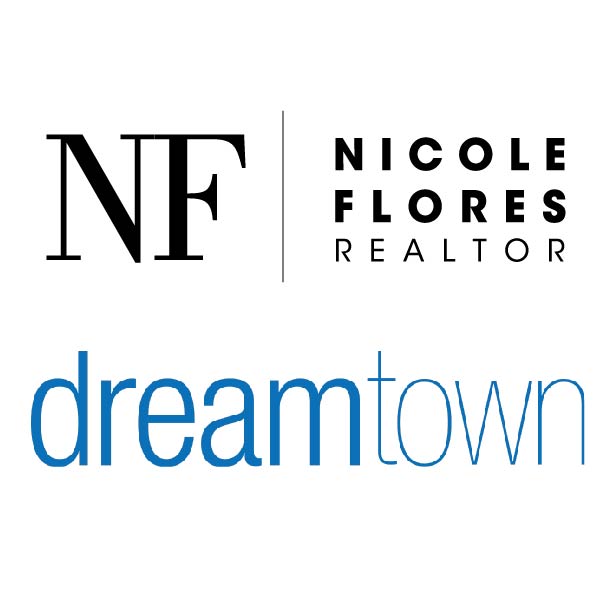 Nicole Flores
About Nicole
Consistently ranked as one of Chicago's northside top producers—with over $100 million in career sales—it comes as no surprise how truly successful Nicole has been, not only professionally but personally as well. Nicole's dynamic and generous spirit attracts clients and peers alike, allowing her to build a business based on trust, integrity, and countless referrals. Nicole is all about her clients, and prides herself on creating personal relationships to provide her clients with a seamless—and enjoyable—experience! Nicole is a dedicated advocate for her clients and strives to treat everyone she works with as she would a member of her own family.
Hard work is in Nicole's DNA—she's worked since her early teens, and by 26 she had been promoted to Vice President and Branch Manager of a large bank. With her unrivaled customer service skills and financial experience, real estate was a natural progression. Nicole's hands-on approach and strategies are tailored to each clients' unique needs, always thinking outside the box. Known for her calm and patient demeanor, Nicole expertly analyzes her client's situations to seamlessly help her clients navigate their transactions offering the insight and advice needed to make an informed decision.
She is always upping her game by providing the most innovative, comprehensive real estate tools to better serve her clients. Nicole's clients regularly praise her customized and understanding approach, and this personalized attention has helped Nicole build her business on a foundation of referrals. Nicole is all about her clients—she's passionate about providing top-notch service and getting the best result for each and every one of her clients. She relentless advocates for her clients, ensuring they achieve their goals and have fun along the way! As a lifelong Chicagoan, Nicole offers her clients a unique perspective on the area coupled with extensive market knowledge to help them secure the best deal. Nicole and her husband were also investment property owners for many years, personally managing their rentals across the city. She is proud to be able to offer insight and guidance from her firsthand experience to those seeking to expand their portfolios.
Nicole, along with her family, believes in giving back to the community and supporting local organizations, with many of her efforts focused on two foundations true to the hearts of those close to her. Honored to be named community partner of the year by The Danny Did Foundation, Nicole works to raise awareness of epilepsy and the risk of Sudden Unexpected Death in Epilepsy (SUDEP) to protect those with epilepsy. Nicole also supports The Henry Schueler 41 & 9 Foundation, which raises awareness for pediatric illnesses and research. In addition to those organizations, Nicole works closely with Everyday Edgebrook, a local group focusing on improving and enhancing the community. She's also proud to support the New Hope Food Pantry, and has spearheaded their annual coat and clothing drive in partnership with Edgebrook Elementary each year for more than a decade resulting in thousands of coats, hats and winter items donated to those in need. Family is incredibly important to Nicole, who expertly balances raising 4 kids and running her business with poise. She loves spending her free time with loved ones and or exploring the area's stunning forest preserves and beaches, and enjoys staying active through yoga, biking and hitting the open road on her scooter.
What People Are Saying
Nicole Flores Group's Past Sales
See what people are saying about Nicole
Kelli D.

I didn't have a reason to interact with anyone at Baird & Warner except our agent, Nicole Flores, and she was absolutely wonderful. This was our first time buying a home and we weren't sure about a lot of things (condo v. house, neighborhood). She was extremely patient and allowed us to figure out what we wanted while offering expert information. We worked with another agent from a different company who seemed to get discouraged with us very early in the process and even told us that we would never find everything that we were looking for. Another agent made us feel like we weren't worth her time because we weren't buying a million dollar home, but Nicole was encouraging and helped us find the perfect home. I wish I knew more people who were buying/selling a home because I would love to send more business her way. Hopefully, she will still be with Baird & Warner if ever my husband and I decide to sell our home.

Marinel W.

Nicole helped our daughter find her house 3 years ago. Our daughter told us how diligent Nicole worked for her. Covering every aspect of the search and closing on her house. We wanted an agent who would be there for us in all the phases of our house searching as lived in California and needed someone who would go above and beyond. Nicole proved to be that person. She handled it all very well. Nicole is organized. She knows what questions to ask, what research must me done, and has excellent people skills. Also, she contacted the people we needed to get reports and closing issues resolved. From the very beginning of our search for a home, Nicole was there for us. I was confident during the entire process that we were working with the right person.

Bob C.

Nicole is a first class, very professional and extremely talented agent. Thanks Nicole, for making our transition out of Chicago very smooth! We'll be sure to call you if we return to the Chicago area.