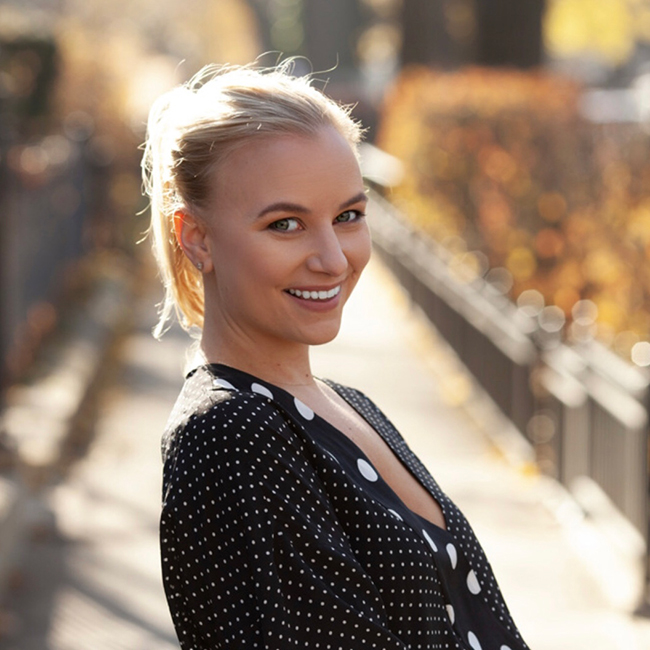 Addison Lauerman
About Addison
Addison Lauerman is an accomplished real estate professional dedicated to helping her clients achieve their goals—whether they're a first-time homebuyer, seasoned seller, lifelong renter, or savvy investor. After earning her Master's Degree in Hospitality Management from New York University, Addison cultivated her wealth of professional skills in the hospitality industry. As the Event Manager for a premium Chicago hotel, she worked with individuals and companies to envision, plan and execute high-end events, everything from lavish weddings to corporate gatherings. It was a career path that honed the many capabilities that now benefit her Dream Town clients.
First and foremost, Addison is a careful listener who takes the time to develop a genuine understanding of her client's dreams and goals. With her calming personality and steadfast focus on creating success for her clients, she expertly guides them through the complexities and nuances of their real estate transaction. She is a highly effective communicator and a sharp negotiator who works tirelessly to get her clients to the finish line. Through her uncompromising work ethic and client-focused strategies, Addison earned her spot on Chicago Agent magazine's Whos' Who List for 2022. Since then, she has continued to develop her business through a growing network of satisfied clients and referrals. Indeed, what matters most to Addison are these many enduring relationships she has nurtured based on trust and shared successes.
Addison was born and raised in the Chicago suburbs and returned to the city after earning her Bachelor and Master's Degrees. As much as she enjoyed her student days in Miami and New York City, she is always quick to talk about her beloved hometown—whether that's her favorite café in Humboldt Park, the hottest new West Loop eatery, or what she loved best about growing up in Oak Park. Indeed, her deep knowledge and personal insights about Chicagoland are just another benefit for her clients, especially new arrivals searching for their first home or apartment in the area. When she is not working, Addison loves spending time with her family and friends, taking advantage of everything that the city has to offer—especially its unique neighborhoods and wealth of culture, dining and outdoor activities.
Zagata Properties Inc's Past Sales