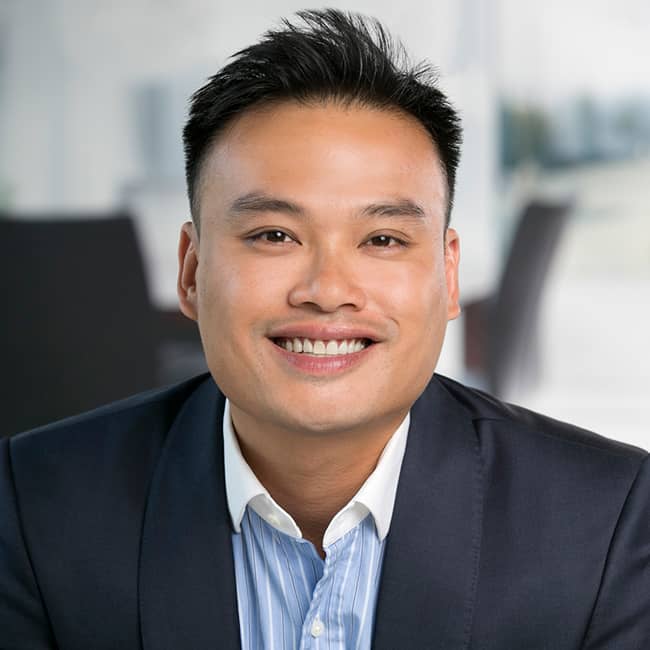 Elbert Dao
About
Elbert
As the director of a Learning Center, Elbert Dao has spent his professional career helping others achieve important life goals, which made a transition into real estate a natural career move. The work he has done to manage staff and students while coordinating daily programs and answer the concerns of families have helped him develop strong communication, organization, and time management skills—skills that have translated well to the process of buying and selling real estate. Elbert first started working as a licensed broker while living in Denver, but as a native born Chicagoan, he was only too happy to continue working in the industry after he returned to the area.
Elbert strives to bring the same sense of dedication and compassion to his real estate business that he shows for his students and staff. He provides honesty, attention to the many complex details of a property transaction, and the full effort to find either the right home or right buyer for his clients. Elbert specializes in both residential and commercial properties, and has a great base of knowledge when it comes to property management. With over 20 years of local expertise and connections, he is familiar with several diverse city neighborhoods, including established markets such as Andersonville, Rogers Park, West Ridge, Lincoln Square, Lincoln Park, Uptown, Sauganash, Edgebrook, Wicker Park, and Logan Square; and up-and-coming markets like South Loop, Bridgeport, and Pilsen. Elbert also has experience helping clients in the suburban markets of Skokie, Lincolnwood, and Evanston.
Outside of work, Elbert is a multi-sport enthusiast and an outdoorsman whose love for hiking and rock climbing were nurtured by his years in Denver. He also enjoys cooking and has recently started to experiment with pickling.
See what people are saying about Elbert
Shafeeg K.

Elbert is a sincere and trustworthy person whom we have trusted with the future of our family. We worked with him on 3 separate transactions, including the purchase of our dream single family home, renting of our condo unit, followed by the sale of our condo. He made us his top priority and alleviated all our concerns, despite our inexperience in the process. He had our best interests in mind and didnt push us to accept anything we weren't comfortable with. I have referred him to my closest family and friends. We are so grateful. Thank you for everything, Elbert!

Kushal S.

Elbert was amazing to work with. He always gave his honest opinion, taught us a lot about what to look into, negotiated on our behalf and never pushed us. He was the one to have us look into the neighborhood in which we ended up buying and even though he was on vacation, he handled it all the negotiations and final accepted offer. I would highly recommend Elbert for any first time buyers looking for what they need/want and thinking of value investing.

Paul M.

Elbert was a pleasure to work with. He takes the time to listen to your input and comes back with results that fit your criteria and only provides his opinion if you ask for it. Never once during the process did I feel any pressure to see a place or put in an offer. There was open lines of communication throughout the entire process from just searching all the way through the closing. He understands the process and can keep you from losing sleep at night wondering if you may have missed something.