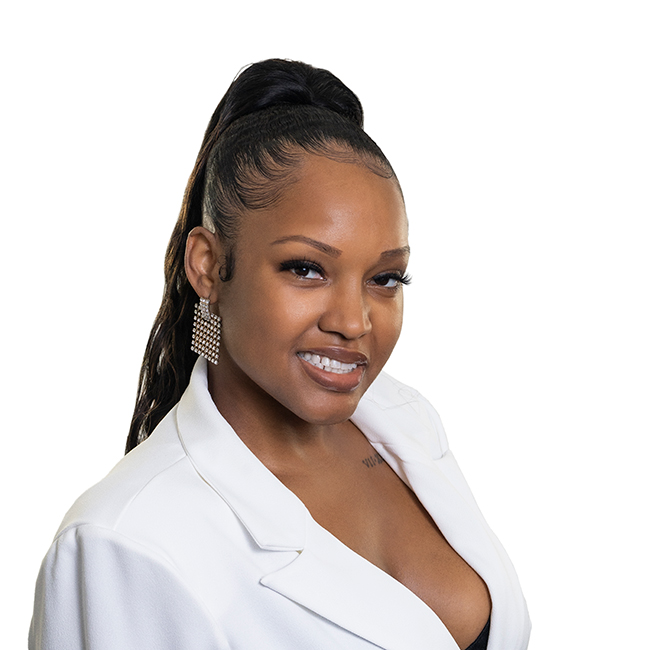 Diamond A. Parsons
About
Diamond A.
Diamond A. Parsons is a caring and astute real estate professional dedicated to achieving success for her buyers and sellers. Diamond's goal is not just to find a house for her clients; her focus is seeing them settled into the right home—where they can begin the next chapter of their lives. For her listings, it's not merely about posting that "SOLD" sign; she works tirelessly to ensure that her sellers close on time at the highest price possible. Should obstacles arise, both buyers and sellers can count on her patience and determination to get them to the finish line. First time buyers also benefit from her insights into how real estate plays a key role in building generational wealth.
After earning her Bachelor's Degree from Western Illinois University, Diamond's first career was in the hotel industry—where she sharpened her customer service skills and business capabilities. Then, inspired to carry on her father's legacy as a real estate entrepreneur, she decided to continue and build upon his journey. Since earning her broker's license in 2018, she has established her reputation based on knowledge and integrity. Compassionate and empathetic, Diamond understands the financial impacts and personal importance of buying or selling a home. She is genuine in her desire to help others, and goes above-and-beyond to make sure her client's dreams and objectives are achieved. Diamond especially loves sharing in the joy her clients feel when she hands them the keys to their new dream home.
A Chicago native who grew up in the Woodlawn community, Diamond is passionate about her home town. When she is not busy assisting her Dream Town clients, you just might find her enjoying the beaches and green spaces of the city's lakefront parks. Regardless of the season, that's where she goes to refresh and recharge so she can take on whatever comes her way. Indeed, there's a bit of advice that she loves to share: "The Marathon Continues." And you can count on Diamond to be ready to go the distance!
The Hampton Collective's Past Sales