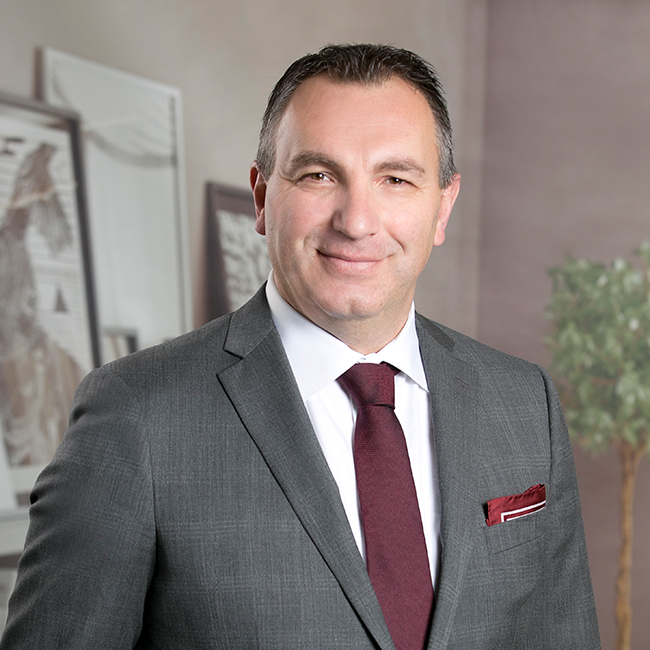 Beco Kalamperovic
About
Beco
Beco has been putting smiles on the faces of his clients for over a decade with professionalism, dedication and candor being at the center of his success and the success he has brought to his clients.
Beco lives and breathes Chicago real estate and is knowledgeable about all neighborhoods and their individual housing markets, which is an enormous advantage to buyers, sellers and investors.
His entrepreneurial spirit and business savvy make him a strategic consultant and sharp negotiator, helping buyers and sellers accomplish their goals with ease and agility. When negotiating for his clients, his mindset is "I get my client's the deal that I would want for myself." This personal axiom is why he has had success in every aspect of real estate from residential, commercial and condo conversions to new development sales.
When you meet with Beco he will tell you his motto: "When you work with me, you get three things: 1) a consultant and expert in real estate, 2) a friend who has your best interest at heart and 3) a fighter to get you the best deal."
Since moving from Europe, Beco and his wife have been longtime residents of the Gold Coast. They love the feel of being tucked away in a family oriented neighborhood. They love all the neighborhood has to offer them as they raise their daughter and son, while benefiting from the great energy and beauty of the city that surrounds them.
An avid sports fan, there isn't a sport or team Beco doesn't know about, although soccer always takes 1st place.
What People Are Saying
See what people are saying about Beco
Jodie B.

Excellent service in handling the selling of my home in Bucktown. Very prompt response to any questions I had, always had a solution to the issues that came up. Uses technology to complete the transaction, made it very easy and convenient to get the paperwork done. EXCELLENT MARKETING STRATEGY. From start to finish, he was extremely professional and competent, I would use him again in a heartbeat. Jodie Beville

Charlie M.

Had a great experience working with Beco Kalamperovic. He's very easy to chat with and clearly knows his profession's ins and outs. Beco is also a very good person who will look after her client's best interest. We will definitely use him in the all future real estate needs as well as recommend him to all friends and family Charlie Martin

Christian Z.

Beco was recommended by our friends whom he helped to find and purchase a house. We were looking for our first home to buy and he walked us through the whole process from the very beginning till the end explaining every little detail and answering numerous questions. He is a true professional, knowledgeable about the business, understanding of her customers and very approachable. He worked with our budget and schedule.Beco helped us find our dream home. We are recommending him to all our friends and coworkers. Thank you very much Beco! Christian & Linsey Zentmeyer