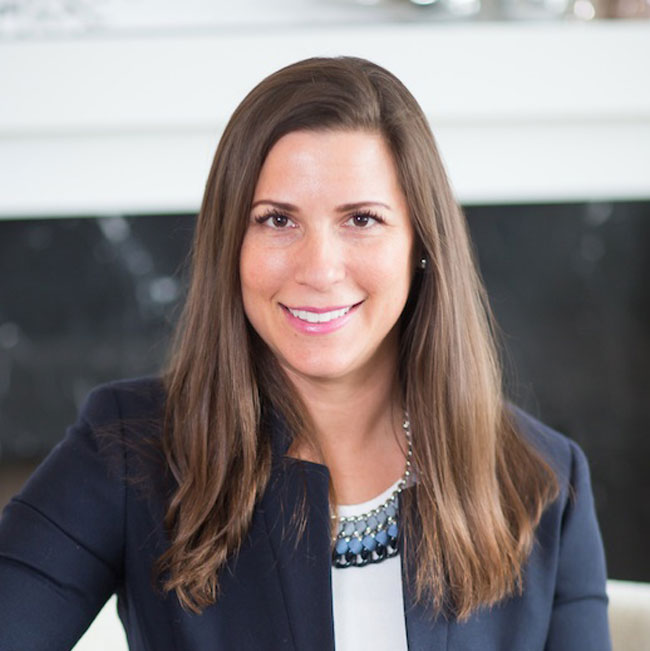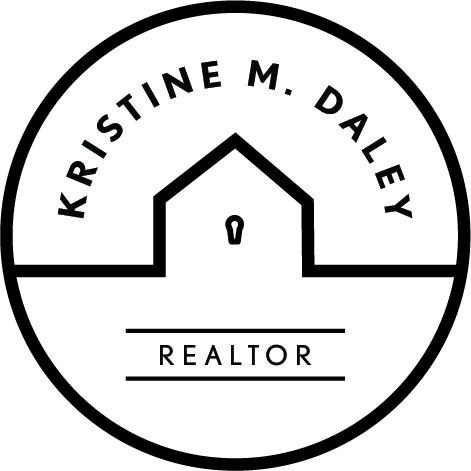 Kristine Menas Daley
About Kristine
2015, 2016 & 2018 Top Producer, Awarded by the Chicago Association of Realtors
Both a buyer and seller's real estate agent, Kristine Menas Daley, CNE, PSA,SRS, is an experienced residential real estate in the Chicago area and was again recently awarded the Chicago Association of Realtors Top Producer Award, a distinction held by the top 10% of Chicago real estate brokers. She prides herself on working nearly all her business by referral, a strong testament to the success she's created for her clients.
A Certified Negotiation Expert (CNE), Kristine has used her craft to achieve a 96.5% sales-to-list price of her listings and out-perform the Chicago average on sales-to-list price for her buyer clients. Kristine is also a certified Pricing Strategy Advisor (PSA), a designation which elevates her above her peers when it comes to effectively pricing properties relative to the market and an Seller Representative Specialist (SRS), a designation that recognizes real estate professionals who demonstrate the knowledge and skills essential for seller representation.
Kristine is an instinctive problem solver and has honed her skills to make sure the best interest of the client is always met. A recent client testified "without her, we would not have gotten this place." Kristine truly defines her success by the satisfaction of her clients and testimonies like this make her love going to work every day.
In addition to real estate, she has consulted on several property tax-incentive projects for buildings in both Chicago and Evanston. Kristine has first-hand experiences in many Chicago neighborhoods, having lived north, south and several places in between.
Kristine firmly believes when working with each and every client there should be an open line of communication throughout the whole process. Buying or selling a home should be a walk in the park with the right agent by your side. Past clients have praised her saying: "Kristine goes the extra mile for her clients and is smart, knowledgeable, and hard working." Above all, Kristine believes strongly in treating people how she would want to be treated; with respect, honesty and integrity.
When not negotiating a sale, Kristine is passionate about history and architecture, loves to cheer on her alma mater, Marquette University, in college basketball, hop on two wheels to bike around the city, experiment with cooking new dishes and embark on exciting travel adventures with her husband.
What People Are Saying
Kristine Daley's Past Sales
Kristine Daley's Exclusive Real Estate Listings
See what people are saying about Kristine
Matt S.

I was preparing to sell a Registered Historic Chicago Bungalow and didnâ??t want the special nature of my house to get lost during the sale process. So I sought out Kristine Menas Daley due to her expert knowledge of Chicago Bungalows. But the ultimate benefits of selecting Kristine went way beyond that expertise. My wife and I were living in two different cities when we decided to put our Chicago house on the market. Because of the geographic challenges that we faced, most of our meetings with Kristine had to take place on the weekends when I could fly into town. Not only did she juggle her schedule to accommodate us, but Kristine even arranged to meet contractors at our house when we werenâ??t available to supervise improvements. Iâ??ve bought and sold several properties over the years, but never had to rely more on one realtor than we did on Kristine. Iâ??ve also never had better results. She was able to sell our house in the middle of a harsh Chicago Winter when all the experts insist that nothing sells. When you hire Kristine to buy or sell your house, youâ??re getting more than a great realtor. You are getting a visionary, an advocate, and a friend who will go the extra mile for you and keep on going. She comes with our absolute highest recommendations. Matt & Elvira Smith

Kevin W.

Kristy was amazing, she communicated everything to me and gave me candid recommendations on how to list and prepare for listing. She also handled everything for me while I was remote and it made for a quick and painless process. Thank you!

Laura & Josh H.Norwood Park

My wife and I moved to the Chicago area in 2016, and after a job change, decided our next move should involve a home purchase. Being new to the city, we had ZERO idea where to look, what to look for, and were somewhat lost. Kristine was able to talk to us and really understand our needs and wishes in a home. She also set some reasonable expectations. Throughout the process, we found Kristine to be highly attentive and responsive to our questions and requests. When showing homes, Kristine gave an objective professional opinion and always advised us to select a home based on what we needed/wanted most. As first time home buyers, Kristine guided us through the loan, inspection, and closing process - even going above her duties as a real estate agent. We could not have made it through this process without her. Lastly, after a month in our new home, Kristine surprised us with a customized door mat and a personalized sign for our sons room. This shows you how much she truly cares about her work and her clients. I will highly recommend Kristine to anyone looking to buy or sell a home. She will get the job done!