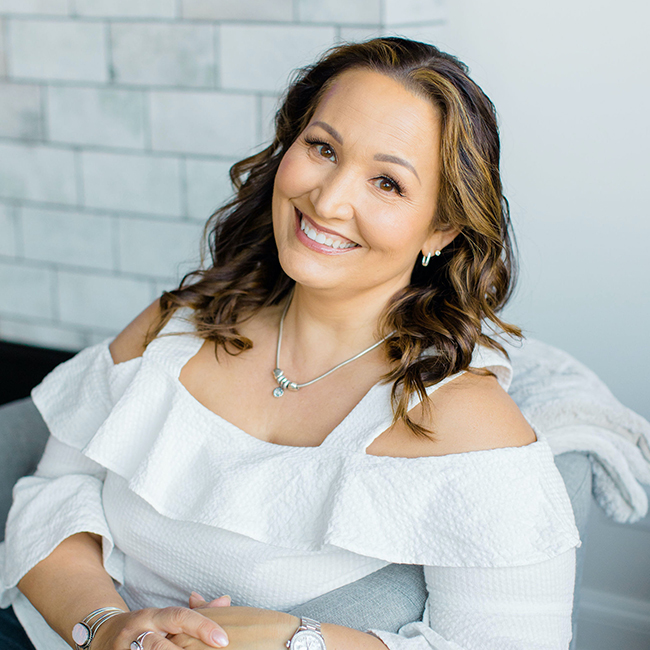 Loreal Urso
About Loreal
Before pursuing her passion for real estate, Loreal Urso spent 19 years as a Senior Finance Manager at Allstate, sharpening her organizational, analytical and communication skills. Since earning her broker's license in 2015, she has leveraged these capabilities to bring tremendous value and benefit to her real estate clients. For Loreal, every sale or purchase transaction begins with education and preparation. Meticulous by nature, she presents clients with a thorough up-to-date market analysis and listens carefully to develop a complete understanding of their real estate goals. Integrity, transparency and a shared commitment to achieving these goals are the cornerstones that Loreal uses as she expertly guides her clients to the finish line.
Loreal understands that knowledge and confidence are crucial for success. Above and beyond her license, she holds certification as a Real Estate Negotiation Expert, Pricing Strategy Advisor, and Short Sales and Foreclosure Resource. What she knows, her clients will know. At every step of their journey, Loreal ensures that buyers and sellers alike have a clear understanding of each step of their transaction. Indeed, Loreal has a true gift for interpreting complex data for her clients so that they have the conviction and composure they need to make the important decisions that will shape their personal and financial future. Good news is shared immediately, and creative solutions are presented to navigate past any challenges that might arise.
Born in Skokie, raised on the North Shore and a West Loop resident since 2002, Loreal's deep knowledge of both city and suburbs is complemented by her keen insights into their local real estate markets. She has assisted clients throughout Chicagoland and maintains an extensive network of enduring relationships—including new and repeat clients, referrals, and other real estate professionals.
A strong believer in giving back to community, Loreal is a sponsor of the REALTORS® Political Action Committee and a volunteer with the Chicago World Language Academy. An avid equestrian, she not only rides, but also trains horses and mentors young riders. She has never fallen out of love with her hometown and is quick to share her passion for its world-class architecture, history, cultural diversity and the wealth of opportunities for dining, art and outdoor pursuits.
What People Are Saying
See what people are saying about Loreal
Darienne P.South Loop

To say that Loreal was simply incredible would be an understatement. From start to finish, she was thorough, thoughtful and ensured I understood every step before we made it. I truly felt like we were in the home buying process together. She ensured that I made the best choice for my family and respected my budget. I would (and have!) recommended her to friends and family alike. You're in great hands with her!

Robert & Gloria S.Fox River Grove, IL

Loreal represented us in the sale of our home as well as the purchase of our new condo. Loreal was absolutely amazing during the entire process. This is saying a lot considering this all happened during the coronavirus crisis. We always felt safe and secure in her hands. She went above and beyond in showing us condos and meeting our schedules. She represented us professionally in negotiating and communicating with the various representatives on the purchase as well as the sale. She coordinated our double closing day perfectly. Loreal listens and anticipates and is very attentive. We can't recommend her enough! Thanks, Loreal.

Gretchen G.West Loop

I want to thank Loreal for being with us every step of the way of a very long and complex process. She stood by our side and helped through deciding to sell, renovations, selling, pandemic, finding a new home, closing on our sale, pandemic, and are on our way to completing our new home. Oh – and did I mention the pandemic? She was a voice of calm in waves of panic. Reality in times of overwhelming processes and choices. She has become a friend. I couldn't imagine doing this process without her. Thank you!!!!!!!!