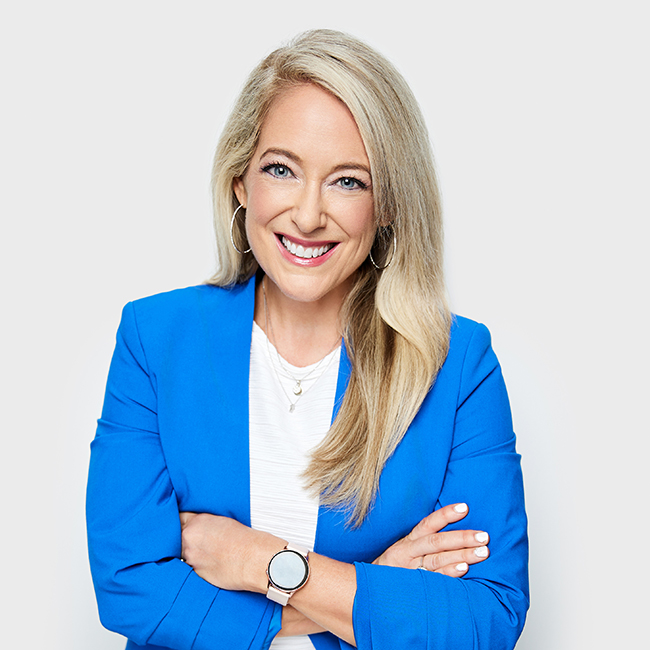 Ashley Leakey
About Ashley
After a successful corporate career in sales and business development, Ashley Leakey comes to real estate with the passion and dedication needed to help her clients achieve their goals. Possessing a strong entrepreneurial spirit, Ashley is keen on applying her many skills and capabilities in a field that has long held her interest. She is an empathetic, probing and intelligent listener and a highly effective communicator. Astutely aware of the life-changing and sometimes difficult decisions faced when buying or selling a home, Ashley has the patience, perseverance and knowledge to guide her clients through every step of the transaction.
In addition to the expertise and skills gained throughout her professional life, Ashley offers her real estate clients a diverse set of abilities developed across a unique range of life experiences. Learning improv comedy with Chicago's Second City taught her how to interpret subtle communication cues and to respond quickly on her feet – an important asset in any sales or purchase transaction. And with her hard-earned certification from Scotwork, America's leading negotiation consulting firm, Ashley is a fierce and strategic negotiator who will work tirelessly to make sure that her clients achieve their goals – whether that's securing a qualified purchaser for their family home or finding the perfect place for a young first-time buyer.
Since settling in the Chicago area 19 years ago, Ashley has lived in a variety of city neighborhoods including Lakeview, Lincoln Park, Streeterville and the South Loop. She is passionate about her love for Chicagoland and always ready to share her personal knowledge and insights about the city and its suburbs. When she is not working, Ashley loves to stay active as she experiences all that Chicago has to offer – whether that's running along the lake or taking her dog for walk. She also loves the theater, all her hometown sports teams and the rich cultural diversity of the city she calls home.
What People Are Saying
Mullet Real Estate Group's Past Sales
Mullet Real Estate Group's Exclusive Real Estate Listings
See what people are saying about Ashley
Cynthia & AlbertoChicago

Ashley Leakey has truly been a dream come true for my hubby and me. She has gone above and beyond for us during our first home buying process. She's so professional and accesible to ask any questions at any time. We've had a great experience with Ashley and highly recommend her. Thank you so much Ashley for helping us find our dream home for our family and always considering our fur baby Leo!

Joey & Sara B.Chicago

Choosing to use Ashley to find our first home was the best decision! Being fairly new to the city, it was important that we used someone we could 100% trust. Ashley looked out for us and made sure we were absolutely happy with our choice before taking the big step into homeownership. She and her team were extremely helpful throughout the entire process, we couldn't have asked for a better experience. Ashley has become part of our Chicago family and we will definitely be using her for all future real estate endeavors.

Victor and RebeccaChicago

Thanks to Ashley Leakey, we are now the proud owners of the perfect home in a beautiful Chicago neighborhood. Words cannot convey how much we appreciate your knowledge & expertise during the big decision of purchasing a home. It felt daunting at the beginning, but Ashley smoothed the way and explained everything so clearly. We want to express our appreciation for the way Ashley took the time to understand exactly what we were looking for in a new home. It made all the difference to know that Ashley was mindful of the details. Our trust in her ability grew quickly, and we were over the moon when she found this home. It is right for us in every way. In addition, Ashley's personal warmth and interest in us took all the trepidation out of purchasing our Chicago property. She made it a real pleasure, as she took us through the process step by step. It was amazing to see everything come together, and we are so very grateful for her guidance and support. Needless to say that Ashley delivered incredible service by closing the deal artfully and seamlessly, and we appreciated the fact that she made a big effort to secure an excellent deal on our behalf. We are forever thankful to her. Thank you, Ashley, so much for being our real estate agent.