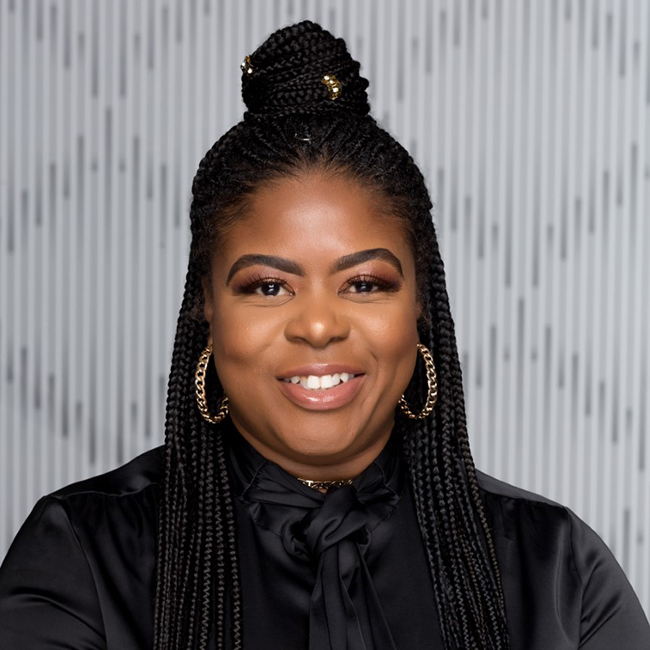 Shaquelia Smith
About
Shaquelia
Shaquelia S. Smith views her transition into real estate as an opportunity to leverage her nine years of customer service experience and her passion for assisting others in making one of the largest decisions they will ever make in life, whether buying or selling a home. Her own past experiences working with a real estate agent have given her the drive to become a broker who is honest, reliable, has an open line of communication, and makes her clients feel like they are her only client.
Shaquelia was born in Chicago and grew up on the south side of the city.
She has lived in various neighborhoods including Jackson Park, Jeffery Manor and Woodlawn, and currently sits on a board for a service organization in the South Suburbs. Her career has been focused within the northeast and northwest suburbs, and she considers herself an expert on these areas, able to confidently and intelligently advise her clients seeking real estate help in that pat of the city. Shaquelia specializes in residential real estate but doesn't want to limit herself to any specific area of the business at this point. She is a solution-oriented person who believes in customizing real estate solutions to each individual buyer or seller. She does not consider herself a transactional sales person; rather, Shaquelia likes to tailor her approach and be looked as a trusted advisor. Her approach is to be assertive, innovative, fun, and flexible in anything that she does.
Prior to becoming a broker, Shaquelia attended Illinois State University in Normal, Illinois, where she received her Bachelors of Science in International Business. She followed that by attending Benedictine University in Lisle, Illinois, where she received her MBA with a concentration in Entrepreneurship & Creativity and Innovation.. She began her career as the junior Operations Manager, later promoted to Counter Sales Manager, at O'Hare Airport's AvisBudget Rent-A-Car. After five years there, she worked as an Account Executive for two international freight forwarding companies, selling transportation and logistics services to U.S. importers and exporters in various Chicago neighborhoods.
Volunteering is an important part of Shaqueila's life, since she believes it is crucial to give a little of yourself to others. She is involved with a service organization, the Joliet Area South Suburban Alumnae Chapter of Delta Sigma Theta Sorority, Inc. She co-chairs one of the mentorship programs for girls 14–18 years old, which focuses on college/career preparation, self esteem, self awareness, and service learning projects.
Shaquelia is also Lean Six Sigma Green Belt Certified, acknowledging her skills as an improvement project leader. Shaquelia also loves to travel and so far has visited 5 countries and 17 U.S. states while constantly adding new destinations to her list.
Being new to the real estate industry, Shaquelia finds being a part of a company that is very client-centric and innovative in its approach to attract sellers and buyers to be the most rewarding part of having joined Dream Town.