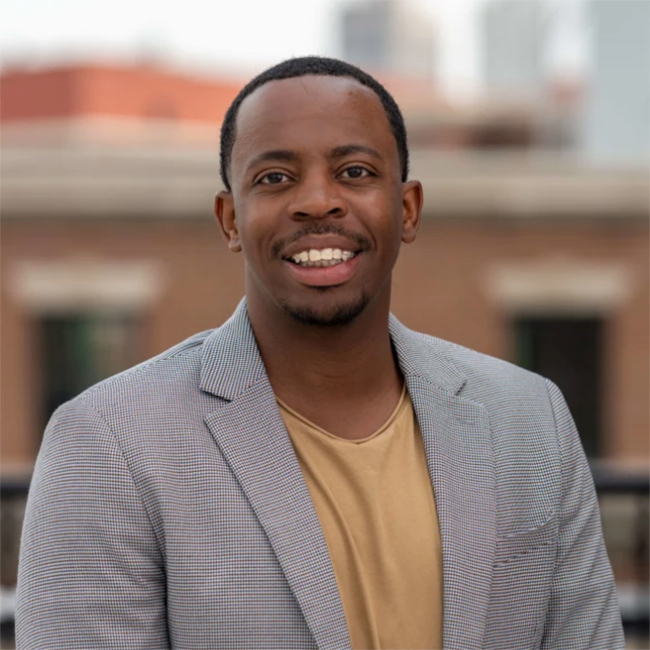 DeVon Chandler
About
DeVon
DeVon Chandler is an accomplished real estate professional who builds lifelong client relationships based on his integrity and dedication. Prior to earning his broker's license in 2017, DeVon worked in sales and customer service for a global building materials company—assisting homeowners, architects, builders and contractors. In addition to learning about home construction, he gained a wealth of other relevant skills and capabilities. He has that special ability to focus on several simultaneous projects, carefully attending to details while never losing sight of the goal. He is an effective communicator and a sharp negotiator who always prioritizes his client's needs and objectives.
An outstanding student and basketball athlete while earning his Bachelor's Degree at St. Xavier University, DeVon is a team player who knows how to lead. He has built a solid network with other real estate professionals - from inspectors and appraisers to lenders and landscapers – and comes to each sale or purchase transaction with the tools and expertise to skillfully guide his clients to the finish line. DeVon stays current on emerging trends in both the city and suburban real estate markets so that his clients have the data and information they need at each step of their transaction. Buying or selling a home can be an emotional journey, and DeVon's clients know that he will communicate directly and honestly so that important decisions are made with clarity and foresight.
A strong believer in giving back to his peers and the community, DeVon is a member of the Chicago Association of Realtors, serving on the Realtors Political Action Committee and as President of their Young Professional Network. In addition, he volunteers with Cradles to Crayons and Humble Design, a pioneering non-profit organization that designs and furnishes home interiors for people emerging from homelessness. He shares his basketball skills coaching a 5th grade girls' team and also hosts The Color of Chicago, a podcast that shines the light on Black and Brown Chicagoans who are leaders in their field. When DeVon manages to find a bit of free time for himself, he loves exploring Chicago's many unique neighborhoods and discovering new places to eat.
What People Are Saying
Hello Chicago Homes's Past Sales
See what people are saying about DeVon
Musiliu G.South Holland

DeVon was very helpful and friendly. This was my first home-buying experience and Devon held my hand the whole way and never made me feel that my questions were dumb. He also referred me to great people who made the experience less scary, i.e. lender, real estate attorney, and home inspector. And even checked on me after i moved into my house. I highly recommend DeVon Chandler.

Amina M.Calumet City

I heard that buying a home would be stressful and time consuming, and it was! DeVon made that process seamless with his step by step process and great communication. He was flexible and knowledgeable. I would recommend anyone to work with him.

DaShan W.Schaumburg

DeVon was able to move quickly and make things happen in a short amount of time. His speedy and open line of communication were key factors in getting me moved in. I enjoyed working with him.