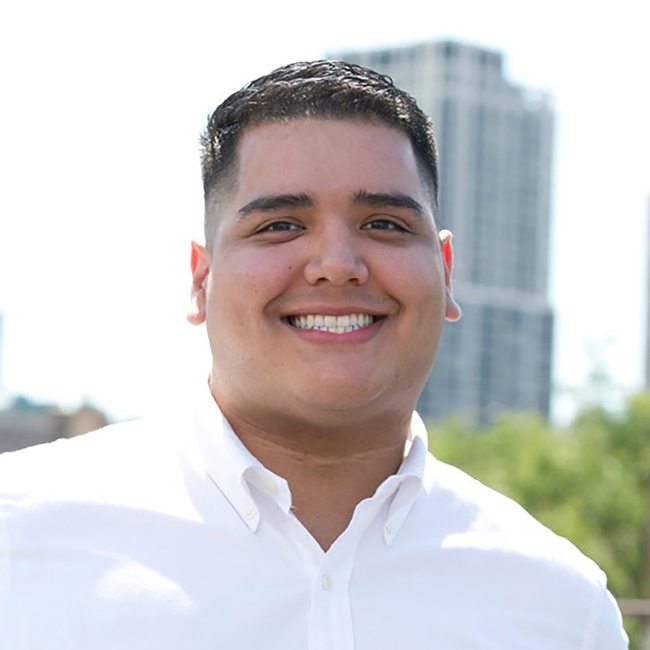 Danny Torres
About
Danny
Motivated and engaging, Danny Torres is a lifelong Chicago resident who comes to the real estate profession with an exceptional track record of success. Upon earning his Business Administration degree from Wilbur Wright College, Danny enjoyed a thriving management career in customer service and also worked as a sales associate for a suburban auto dealer where he honed his communication and negotiation skills.
In 2020, Danny was one of just 15 professionals selected for Dream Town's exclusive InspiRE Mentorship program, chosen from a competitive field of more than 100 candidates. He got his first taste of the real estate industry as a Licensed Leasing Agent, successfully helping individuals and families find the perfect place to call home. It was a rewarding experience that taught Danny the importance of forging strong and enduring client relationships built on trust and integrity. Prior to earning his broker's license and joining one of Dream Town's top-producing teams, Danny assisted these team members in all phases of their real estate transactions, gaining invaluable experience and rare insight into Chicago's diverse residential and commercial markets.
Empathetic and highly intuitive, Danny's clients—buyers and sellers alike—benefit from his unique skills and capabilities. He engages easily with people of all backgrounds and takes great pride in his ability to understand his clients' real estate needs, dreams and goals. Always willing to think outside the box and to extend himself beyond others' expectations, Danny is a fierce advocate for his clients' interests and a loyal guide who gets them across the finish line with minimal stress.
As a Chicago native who has lived in many of its diverse communities from Belmont Cragin to Portage Park to Humboldt Park, Danny is a huge fan of the city's rich multicultural wealth and diversity. From a newly discovered restaurant to the distinctive architecture of its many neighborhoods, Danny is quick to share his deep knowledge of the city and his personal favorites. When he is not working, you might find Danny on the basketball court playing in a weekly league or exploring the urban skyline from a new perspective—like the 606 Trail or on a downtown river cruise.
Team Fallico's Past Sales