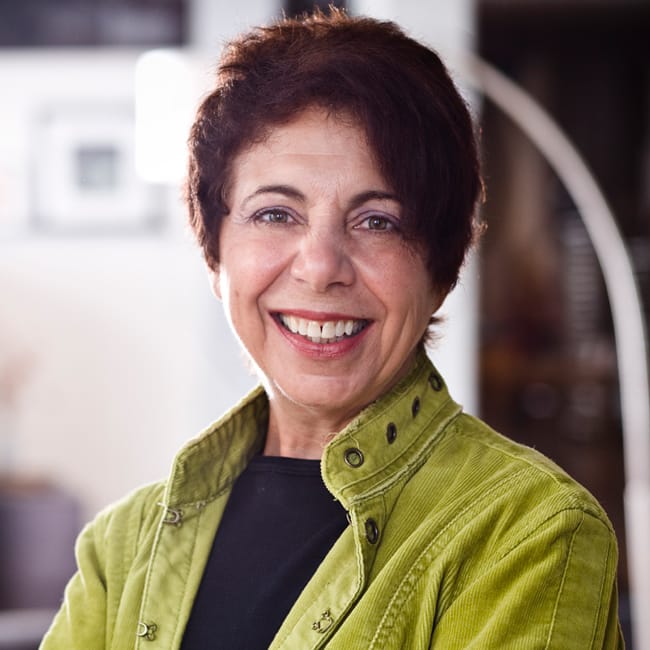 CJ George
About
CJ
2012 Top Producer, Awarded by the Chicago Association of Realtors
A native of Grosse Point Park, Michigan, CJ has lived in the Lakeview area of Chicago for twenty years. Despite her loyalty to Detroit sports teams she call Chicago home.
Upon graduating from Wayne State University in Detroit, CJ taught in the Detroit Public School system. With her savings account built up, her Porsche paid for and a desire for adventure, CJ attacked the world of sales. Her first sales position was with Johnson & Johnson Family of Companies. She was one of the first female sales consultants to represent the company. CJ took to sales and quickly became the number two salesperson in the Midwest. After moving to Chicago with her family, CJ represented illustrators and photographers, securing work for them in the advertising industry.
Based on her positive experience as a first-time Chicago real estate buyer, CJ decided to put her considerable sales and teaching experience to work as a REALTOR®. It paid off. In her first year she was named her firms Rookie of the Year!
With seventeen years of Chicagoland real estate experience, CJ has an unrivaled wealth of knowledge about the full spectrum of the real estate process - from understanding the subtleties of creative marketing, optimal home staging and effective financing, as well as competitive pricing and market conditions.
CJ understands that success in real estate - getting the job done - is based on two simple, yet often difficult to achieve goals: for buyers it is matching each client to the right home; for sellers it is getting the highest price for their home with the least hassle and in the shortest amount of time. She takes satisfaction in generating strong client loyalty throughout her career. CJ takes her greatest pride in her integrity, passion and commitment to her clients.
CJ is truly a "city girl." She loves Chicago and takes full advantage of all the city has to offer... from pulse quickening lakefront power walks, bicycling, marathon Chicago Film Festival screenings, and an eclectic range of concerts at Millennium Park. Be sure to ask her about the benefits of the Chicago Public Library - she claims to be the library's biggest booster! If all that isn't enough, CJ is able to combine an equal level of passion for baseball (Go Tigers!) and opera!
What People Are Saying
See what people are saying about CJ
Grace Y.

Sara B.

I am writing to commend C.J. George, one your agents, who assisted me with my first purchase of property (the Melrose address listed above). I had worked with C.J. a few years ago when I first dipped a toe in the real estate market, and she was my first and only choice of agent when I got serious this past November. From my first contact with her to ask for her guidance through just this weekend, when I gave her a tour of the condo and described the decorating plan I had in mind, she has been nothing but gracious and helpful. As a first-time buyer, I knew nothing about real estate vocabulary, procedures and processes. C.J. was patient with explaining every step, coaching me on the art of being a buyer, and absolutely without peer in making the whole process exciting and enjoyable - even the bidding process! And her matching me to a real estate attorney was perfect! C.J. let me make my own decisions, but I felt protected by her knowledge, experience, and expertise. She offered her informed opinion when requested, and I felt extremely fortunate to have her watching out for my interests in what turned out to be a halfmillion dollar cash transaction. I would recommend C.J., and because of her, your agency, to any of my family, friends, or acquaintances who might be looking for an agent in the Chicago area. She is an excellent ambassador for DreamTown!

Judy G.Lakeview

"CJ George was originally my realtor, but soon become a great friend. CJ is there to help you find the right place for you and without any pressure. When I divorced, I was looking for an apartment in the city to start my new life. I happened upon CJ and this was lucky for me. She encouraged me to be patient, to think ahead and not to rush to buy on impulse. As a result, I decided to stay closer to my previous home and near my job. I also decided to rent for one year to give me time to think of the best place for me. This advice and assistance from CJ proved to be invaluable, as I recently received a job offer in another city and was able to make that transition smoothly. Now I only hope to find a realtor (and friend?) of the same quality as CJ in my new town. I can say without reservation that CJ George is an excellent realtor and just as important, she is an excellent person. "