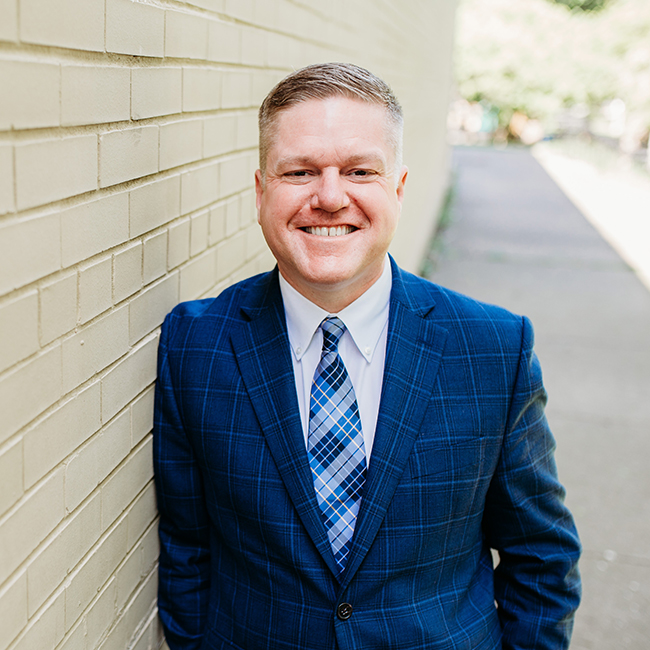 Ben Myers
About Ben
Following more than two decades in the hospitality industry, Ben Myers brings a strong record of success and a wealth of customer service experience to his real estate career. In fact, he credits one of his early mentors for a bit of advice that has guided him throughout his professional life: Speaking about the restaurant industry where the food is usually the focus, a boss once reminded him that at the end of the day, "It's a people business." Bringing this same attitude to both his buyers and sellers, Ben knows that his success is based upon helping people achieve their goals.
Ben also understands that successful relationships require absolute integrity and the ability to listen and communicate effectively. From his years in the restaurant business, he also brings sharp negotiating skills, the confidence to thrive under pressure, and the ability to deliver results even under challenging circumstances. He is a loyal partner – consistently advocating on behalf of his clients and always striving to provide a seamless and stress-free experience.
Inspired to pursue a real estate career after his own very positive, home-buying experiences, Ben is determined to give his clients the same level of complete satisfaction that he enjoyed. He loves having the opportunity to work with so many different people and is honored to play a role in such a momentous event in his clients' lives – whether that's buying or selling their home.
When he's not working, Ben is an accomplished cook and baker, an avid reader, and a proud member of the Scottish Terrier Club of Chicago. After having lived in various Chicago neighborhoods from Andersonville to Uptown and Edgewater, he and his husband recently moved into a new home in Skokie where he is happily applying his expertise and passion for landscape and interior design.
See what people are saying about Ben
Julia & AlexDowners Grove

Ben was invaluable to our home buying journey. We came to him with a need to purchase our first home within 3 months, with a 2 month old baby in tow, high standards, and a search area that went across the Chicagoland area… to say the least, it was a stressful time, and he couldn't have been a more perfect partner. He started off by helping us strategically select areas to focus our search. He then connected us with our mortgage and legal team which turned out to be just as helpful and professional as him. He encouraged us to look at a variety of options when he could see us rushing to settle. He scheduled tours, often getting us in before other buyers. He lent us his experienced eye for detail as we toured homes. And finally he was a text away, offering savvy negotiation tactics, guiding us through the process, and making sure we knew what to expect. I could go on for many more paragraphs. I'm so thankful to have worked with Ben and you would be lucky to also!

Duncan M.

Ben Myers is a truly stellar realtor. My spouse and I were looking for a new apartment in Chicago, and Ben's assistance was really transformative in the process. He smoothly and efficiently handled all the coordination needed to schedule viewings, acquire and submit rental applications, and streamline the process of signing the lease. He accompanied us to all of our viewings and offered keen insights about various areas of Chicago, elements of home construction, and anything else we needed to make informed choices throughout our search. He was always attentive and reliable, and the process would not have gone nearly so smoothly and successfully without his assistance. We have been very happy in the apartment that he helped us find. We absolutely recommend him to anyone in need of his expertise.

Jake G.

I'd never worked with an agent for my renting needs, but Ben set the bar incredibly high. In the past, I'd comb through incoherent craigslist posts and send out empty calls to friends. For my most recent apartment search, Ben listened to my needs and connected me with daily listings. When it came time to view the ones I liked, Ben was extremely prepared with guides and setting up the showings on my behalf. When I found one I loved, I was able to see the listing less than 24 hours after it was posted, applied on the spot, and was approved the next day. I'd highly recommend working with Ben for your rental needs, and will totally consider him for when I'm ready to buy my dream home.