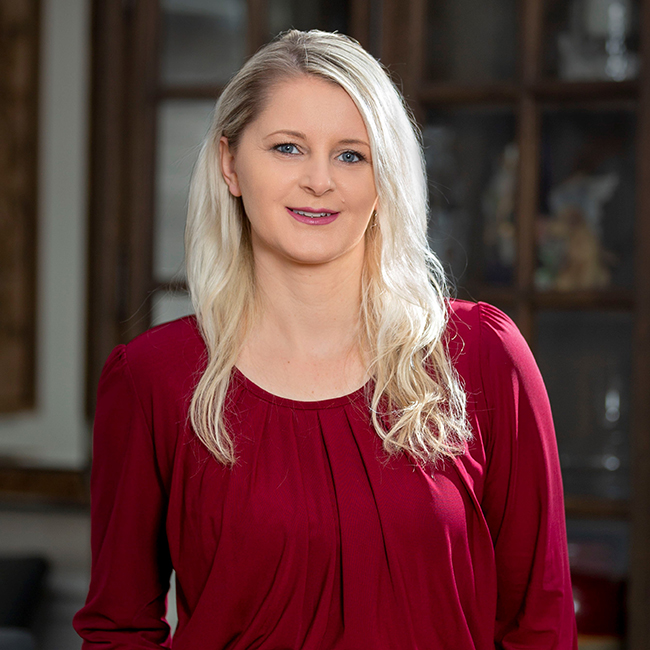 Aga Galus
About Aga
One thing is for sure–Aga Galus understands that buying or selling a home requires building solid relationships with her clients and real estate partners. Both processes are personal and emotional milestones that demand the utmost care and attention. In fact, Aga sees buying a first home akin to getting married. When you finally close on your new home, you're filled with joyful gratitude, just like the day you marry the person you love. When you find the house you love, who better to help you get to that special day than someone who truly understands your journey and feelings. Aga loves being this rock for her clients.
But Aga isn't just a kind soul. She's also an ambitious yet socially poised negotiator. She will analyze your real estate goals and fight to win. Whether you're buying or selling, Aga will be both competitive and cooperative to make logical decisions on your behalf. You can count on Aga to be a stabilizing force in every transaction. She will always think clearly, logically, and with balance to satisfy your needs and help you reach your real estate goals.
Aga has the compassion to identify with and understand people from many different backgrounds. Her ability to connect with people gives her strength and confidence in every situation. Aga uses her gifts to persuade others gently with her warmth, sincerity, and understanding. She will be on your side from start to finish, ensuring your experience exceeds expectations.
Aga developed her sensitivity to others' needs and generous spirit as a wedding planner and floral designer. She owned her own wedding floral and décor business for ten years. While working with brides, she developed her empathetic listening style and deep patience. When you talk with Aga, you'll feel her warmth, comfortable style, and inherent optimism. She is the agent you need in your corner if you need someone who exudes personal confidence to guide you through the biggest financial decision.
Aga's Exclusive Real Estate Listings