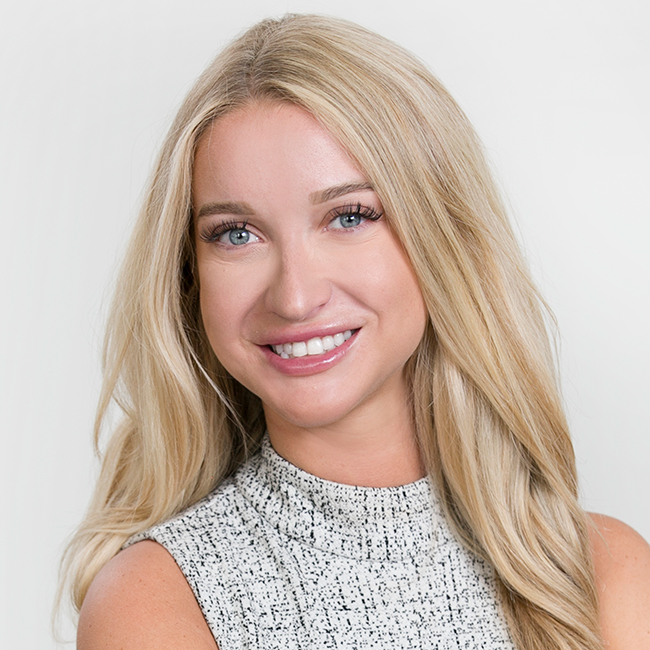 Kiah Kostka
About Kiah
Prior to becoming a licensed real estate broker, Kiah worked in the hospitality industry. Her time in event management helped her develop world-class customer service abilities, and hone her negotiation and communication skills. Kiah had always dreamed of working in real estate, and enjoys helping her clients navigate the buying and selling process. She holds herself to a high standard of service, and works tirelessly to ensure her client's goals are met.
Kiah understands that buying or selling a home can be an emotional time for her clients, and believes that being a part of such a momentous milestone carries great responsibility. Her "always there" policy ensures that her clients know they can rely on her no matter what—Kiah wants her clients to be fully informed through each step, and advocates for their needs to secure the best deal. Kiah approaches every transaction with a positive attitude, and believes that the perfect home or investment is out there for everyone.
A graduate of Illinois State University, Kiah holds a Bachelor's in Sociology and Psychology. Kiah calls downtown Chicago home, and enjoys spending her free time exploring the city's endless dining options. As a foodie, Kiah is always on the hunt for the next great meal!
What People Are Saying
See what people are saying about Kiah
Ellie M.

Kiah is the absolute best! I gave her a long list of wants and she delivered in full plus more! I am in LOVE with my new place and it's all due to her. The dedication, professionalism, attention to detail and overall human kindness made this such an enjoyable experience. Would highly recommend to anyone and everyone!

Eli L.

Kiah was very professional from start to finish. She was very patient with my lack of communication at times due to our different work schedules and hours. She was very helpful throughout the whole process of trying to find a place. She would answer all of my questions and when she didn't know she would always get back to me the same day with the answer. Kiah is very good at making sure one feels comfortable specially with being a first time renter. Kiah was beyond amazing to work with and I would definitely recommend her to my family and friends who are trying to buy or rent. She definitely made the process easier than what it usually is.

Sophia M.

Our agent, Kiah, was extremely helpful and accommodating throughout the entire home searching process. She sent numerous properties and quickly scheduled appointments for each unit/home we showed interest in. She was professional, on time and well informed. We were very impressed by Kiah. And we LOVE our new home!