Lake Park Plaza
3930 N Pine Grove | Lakeview East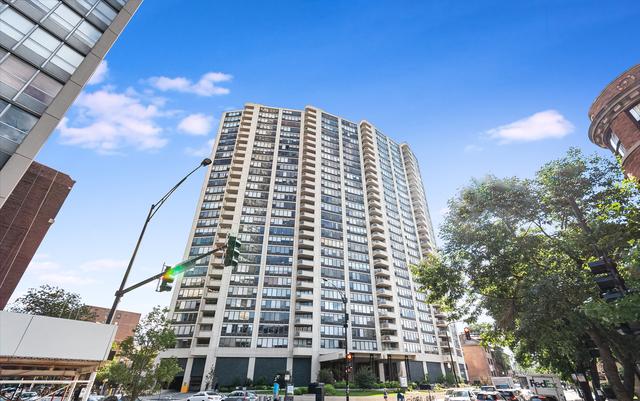 About the Building
This beautifully-constructed residential development has been around since 1968 and offers plenty of modern amenities you need to live in comfort and style. Located at 3930 N. Pine Grove Avenue in the beautiful Lakeview East neighborhood, this high-rise condo building has 448 separate units with valet parking and self-parking available to accommodate residents who own their own vehicles. In addition to the well-maintained craftsmanship of the building, this Lakeview dwelling offers several different layouts with varying numbers of bedrooms and unit sizes.
On average, the residences in this building provide 550 square feet of living space. The choice of floorplans include anywhere from studio to 2 bedrooms, which can range in area from 550 square feet to 1200 square feet. But home isn't only about where you lay your head at night-the rest of the place is just as essential when looking for that perfect abode. The divine kitchens will appeal to home cooks, with plenty of room to operate and several immaculate appliances. There's enough room to whip up a delicious five-course meal for the occasional dinner party, which can be hosted in the spacious dining room. In addition, there's an expansive living room to let your guests roam around, and not even have to worry about bumping elbows.
So we know the units provide great space, but what about the amenities? The building offers residents 24-hour door service, a fitness center, pool, tennis and basketball courts and a sundeck making finding things to do and staying fit easy without ever having to leave the building. On-site laundry, a convenience store, and on-site grills ensure that you don't have to go far to make your life easier.
When it comes to getting around, no one wants to have to spend time and gas money stuck in a car just to accomplish their daily errands. Thankfully, 3930 N. Pine Grove has a Walk Score of 88 ensuring that you can keep your car's gas tank full more often as most places you need to get to are within walking distance.
Learn more about Lake Park Plaza
Floorplans