3800 N Lake Shore Drive
Lakeview East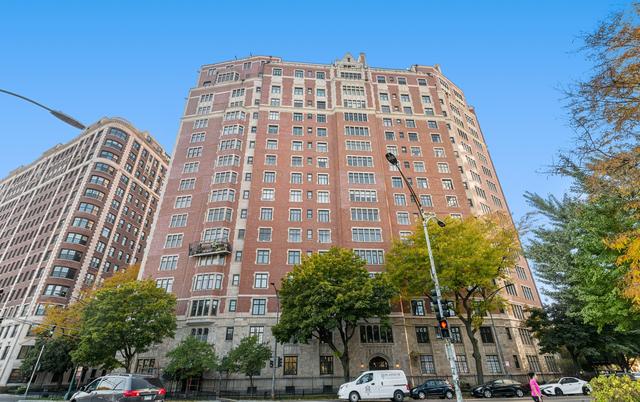 About the Building
Situated at 3800 N. Lake Shore Drive, this beautifully-crafted high-rise condo building in Lake View East provides spacious and attractive layouts with all the modern amenities you need to live in comfort. The various floorplans cater to single residents and families alike with as few as 2 or as many as 3+ separate bedrooms to house the whole crew—including Fido and Fluffy, as pets are permitted in the building.
Just to give you the big picture, the units here average around 1,931 square feet, with the price per square foot at $285. Breaking it down a bit more, the smallest units at 3800 N. Lake Shore Drive encompass 1,650 square feet of living area, while the largest ones span 2,300 square feet. In addition to a varying number of bedrooms, the range of dwellings here accommodate with different sized kitchens, living rooms, dining rooms and family rooms. For example, if you are big into cooking and like to have the counter space to go with your passion, there are 139 square-foot kitchens—not to mention 406 square-foot dining room in which to serve your culinary creations.
In addition to knowing how big the place actually is—and whether you'll be able to fit your sectional sofa in the living room—it can be useful to learn a bit about the selling history and current trends of properties in the building. The minimum length of time from the listing date to closing, a unit in this building has been on the market is 122 days; the maximum number of days is 417. Depending on the number of bedrooms, the average market time for a property in this building fluctuates. For instance, a unit in 3800 N. Lake Shore Drive with 2 bedrooms has typically been up for sale for around 60 days while a place with 3+ bedrooms tends to stay on the market for 417. And to give you an idea of the going rate today for real estate at this particular site, a unit with 2 bedrooms sold for $435,000 on 06/29/2007.
Learn more about 3800 N Lake Shore Drive
Floorplans