3550 N Lake Shore Drive
Lakeview East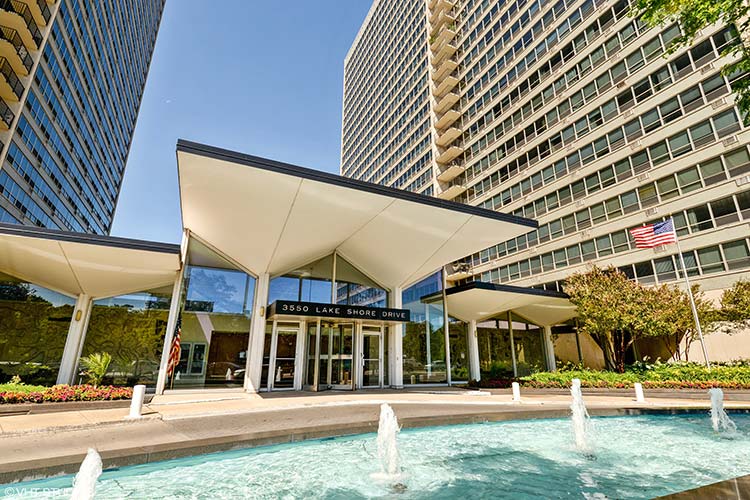 About the Building
Located at 3550 N. Lake Shore Drive, this beautiful condo development in the Lakeview East neighborhood of Chicago offers spacious units, quality construction and all the amenities you need to live in comfort.
At 28 floors, this residential high-rise affords stunning views of Belmont Harbor, Lake Michigan, and the downtown Chicago skyline. The building has units with a number of different layouts and various floor plans that include anywhere from studio to 2-bedroom homes.
The homes at 3550 N. Lake Shore Drive sit in an ideal location. Steps away, you'll find recreational areas in the parks that run along Michigan Lake. Tennis courts, softball fields, a golf course, picnic field, and of course the bike trails and running lanes are only a short walk away. What's more, the bustling Lakeview East neighborhood offers a lively nightlife and all the shops, markets, boutiques, and restaurants you'll need.
Inside 3350 N Lake Shore Drive, you'll find many amenities that'll make your life easier. For one, if you run out of milk in the morning, don't worry because there's an on-site market filled with refreshments, snacks, and yes, milk.
If something breaks, give the on-site maintenance department a call. And feel safe knowing that the front desk staff is on duty 24 hours a day.
Work out at the fitness center or take it easy and lounge on the large sundeck with a book that you got from the building's library. If you're feeling social, invite your friends for a party in the community room.
Drivers and bikers will both be happy to hear that the building features both a parking garage as well as bicycle storage. And with such a great location near Lake Shore Drive and the bike trails that follow it, getting to a different area of the city will be a breeze!
Learn more about 3550 N Lake Shore Drive
Floorplans