1550 N Lake Shore Drive
Gold Coast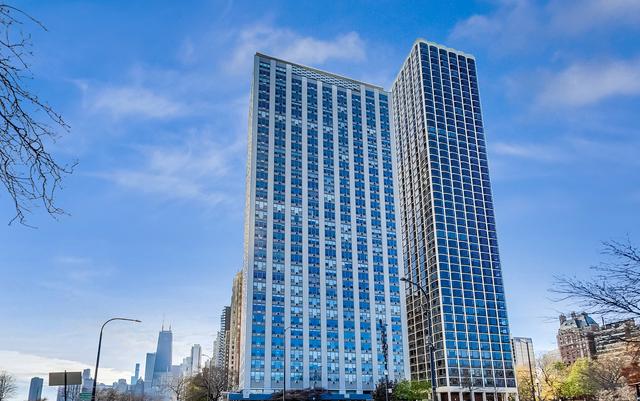 About the Building
This attractive condo building at 1550 N. Lake Shore Drive in Chicago's prestigious Gold Coast neighborhood offers spacious units, quality construction and all the amenities you need to live in comfort and style. From the individual unit features to the useful building services and facilities, this site is a homeowner's dream.
The units come in a number of layouts and offer residents a range of pricing to suit all family sizes and budgets. Generally speaking, the price per square foot for property at 1550 N. Lake Shore Drive is $322, with an average square footage of 802. The smallest units offer 800 square feet of living space, while the largest ones encompass 820 square-foot floorplans. The maximum number of bedrooms available in this building is 3 which can be 225 square feet in area. On the other hand, if you don't need a lot of room, there are 1-bedroom units that are 132 square feet.
The standard length of time a unit in this building stays on the market is 85 days, although some take as long as 157 days to sell. Currently, there are few 1-bedroom residences available at 1550 N. Lake Shore Drive. The average listing price for these units is $262,400 and the average sale price is $253,678. To give you a better idea of the going rate for property in this particular building, a 1-bedroom here went for $240,000 around 05/23/2007.
In addition to the price of the units themselves, it is always helpful to know how much you're going to have to pay in taxes and assessments to live somewhere. For this Gold Coast residential building, homeowners generally pay $3,060 per year in taxes and an average of $464 in assessments each month.
One more thing, in case you have a little furry friend at home who is planning on making the move with you-this building welcomes pets. So go ahead and pack up the toys, leashes, litter boxes, and food dishes because Fido or Fluffy may just become the newest four-legged neighbor at 1550 N. Lake Shore Drive.
Learn more about 1550 N Lake Shore Drive