Faulkner House
70 W Burton | Gold Coast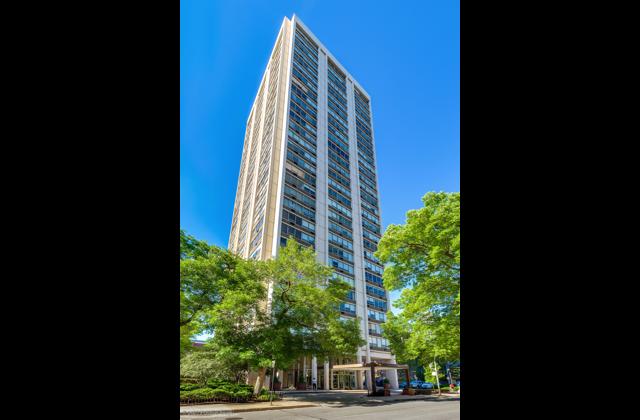 About the Building
Situated at 70 W. Burton, this condo development in Chicago's Gold Coast has been around since the late 1960s, but it hasn't lost a bit of charm over the years. Dubbed the Faulkner House (after the 20th century writer William Faulkner), residents enjoy some of the most impressive views of the Chicago skyline and Lincoln Park available. And the building offers would-be homeowners the perfect spot to settle down in comfort while enjoying the conveniences of urban living.
These days, when searching for a place to call home, there are some essential amenities that we just expect to have while other features are an extra bonus that make the city lifestyle that much sweeter. The residences at 70 W. Burton integrate a touch of luxury with the everyday necessities to create the ultimate dream home.
Choose from high end finishes like granite counters and stainless steel appliances in a studio or one bedroom unit – the ideal set up for the stylish single guy or gal that wants to be in the middle of all the action. With 224 condos on 30 floors to choose from, we're sure you'll find something to your liking.
While the units are moderately sized, you can still invite all your friends over on a warm night for a party on the Faulkner House's rooftop deck. Watch as they ohhh and ahhh over the gorgeous views of the city skyline and the deep blue colors of Lake Michigan. Afterwards, take them for a dip in the building's pool. Even during winters you can throw a party in the hospitality room.
Given the title of a Walker's Paradise by Walk Score®, you'll be close to everything you'll ever need. From grocery stores to shopping and entertainment, you'll never need to leave the neighborhood unless you choose to.
We should probably mention that this Chicago condominium does not allow pets. While this is disappointing news to some, others can rejoice in the fact that there will be no barking in the wee hours of the night and the elevator will never smell like wet dog after a storm.
Learn more about Faulkner House
Floorplans