1448 N Lake Shore Drive
Gold Coast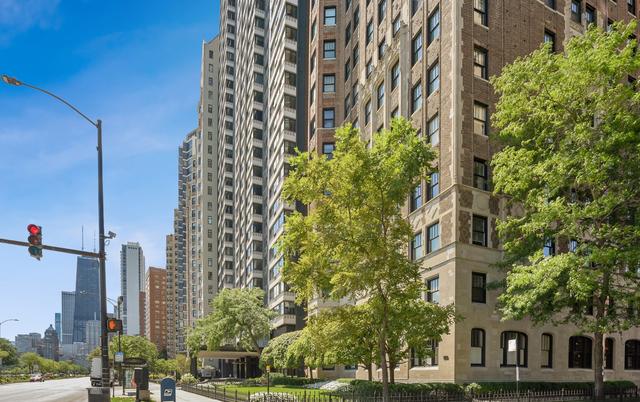 About the Building
Located at 1448 N. Lake Shore Drive, this fashionable condo development in Chicago's Gold Coast neighborhood is one of the most desirable places to live in the city. This handsome old condo building was constructed in 1927 in the heart of Chicago's Gold Coast. The façade on the building features a variety of different styles with gorgeous limestone accents on the building's gothic style. At 19 stories, 1448 N Lake Shore Drive stands over the Chicago's north side, providing residents with excellent lakefront and skyline views.
The units in this building provide a variety of layouts, ranging from 1 bedroom to 3+ bedrooms. Depending on the size of the property, you can expect to pay anywhere from just below the market price to slightly above the market price for a place in this Gold Coast residence. The larger units offer 1,500 square feet of living space while the smaller ones are 600 square feet in area. The various floorplans include kitchens that range from 60 square feet to 60 square feet, which should provide plenty of counter space to mass produce lunches for kids to take to school, prepare dinner for the family, or assemble a masterful spread of finger-foods for the next spur-of-the-moment get-together thrown your way. And, don't worry about where everyone is going to sit, with 300 square-foot living rooms and 300 square-foot dining rooms, you can treat your guests to a formal affair at the dinner table, or let them hangout in front of the TV.
Sometimes the most crucial factor in purchasing a new home is whether your four-legged family member is welcome in the building or not. Well, this is one residential building that happens to be pet friendly, so Fluffy and Fido can make the move, too.
Learn more about 1448 N Lake Shore Drive
Floorplans