Printers Square
640-680 S Federal | Printers Row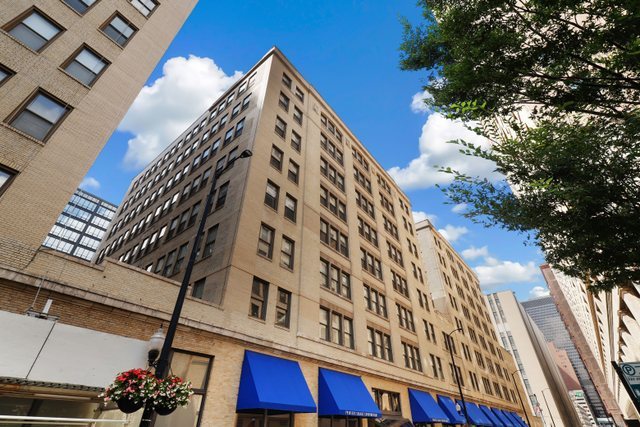 About the Building
At 165 N. Canal, homebuyers find an attractive, well-maintained site in which to settle down and enjoy the comforts of home among the excitement of Chicago's West Loop. The Randolph Place Lofts were first built in 1922 by Daniel Burnham, but it was converted into residential lofts and renovated in 1999. Now, Randolph Place is one of the most desirable Chicago condo developments in the city center.
Housing 341 units with 16 stories, this development offers a number of different layouts to suit its residents' individual needs and preferences. Whether you want a 3-bedroom place with a 153 square-foot master suite, or simply desire a 1-bedroom unit with enough space for you and your pet (which, by the way, are permitted in this building), the various floor plans will have the perfect fit to make you feel right at home. And, you can enjoy the luxuries of having a private balcony in each unit, allowing residents to get a great view of the city.
Perhaps the reason so many homeowners love this particular site is because the residences at 165 N. Canal incorporate the necessities with a touch of luxury from spacious living rooms to 131 square-foot kitchens. Get all the contemporary amenities and modern features of today's best big city homesteads without sacrificing a bit of charm. Included in this property are a bike room, fitness room, and storage lockers that residents are able to rent.
The homes at 165 N. Canal are located in the West Loop neighborhood of Chicago. Residents are only steps away from great dining, shopping, and entertainment. Downtown Chicago is lactated a few blocks east, where you will find more dining and entertainment as well as the main cultural institutions of Chicago. Living at the Randolph place puts you at the center of the best work and play in Chicago.
Learn more about Printers Square