Belden Center
350 W Belden | Lincoln Park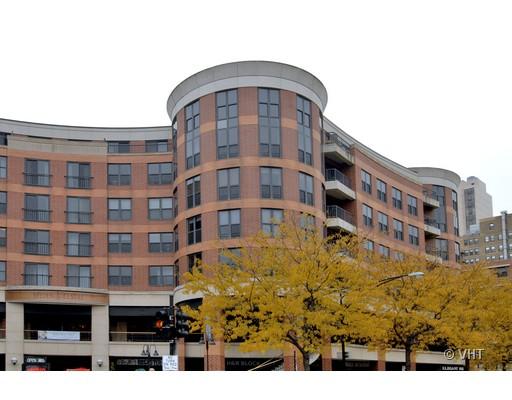 About the Building
This is just one residential condo building in the Lincoln Park neighborhood, but it manages to stand out with its quality construction, spacious units and all the modern conveniences you need to live in comfort and modern luxury. Located at 350 W. Belden, this development offers 61 individual units with a number of layouts and underground/covered parking for residents' vehicles.
The units at 350 W. Belden incorporate the basic necessities with a touch of luxury, from the handy building services and facilities to the amenities of your private abode. The building's floorplans, which include anywhere from 1 to 3 bedrooms, come in all different square footages to suit the needs of homeowners with varying family sizes. The average master bedroom is 161 square feet, although some can be as large as 204 square feet. The second bedroom is typically 132 square feet, still a good amount of space for the growing members of the household, or a great spot for the home office. And, in case your family includes a lovable cat or dog (or fish or bird, etc.), the building is pet-friendly.
From listing to closing, the standard length of time a unit in this building stays on the market is 101 days. In regards to properties that are currently for sale, the average number of days a 1-bedroom unit has been listed for is 18. There are currently a few 1-bedroom residences available in this Lincoln Park development that maintain an average listing price around $309,900. In addition to the upfront price for real estate in this striking residential structure, it's helpful to have an estimate of how much assessments and taxes will be, since you'll be paying those on top of the mortgage. For this particular building, the average assessments are $259 per month and taxes cost $3,961 per year.
Learn more about Belden Center
Floorplans