1720 S Michigan
South Loop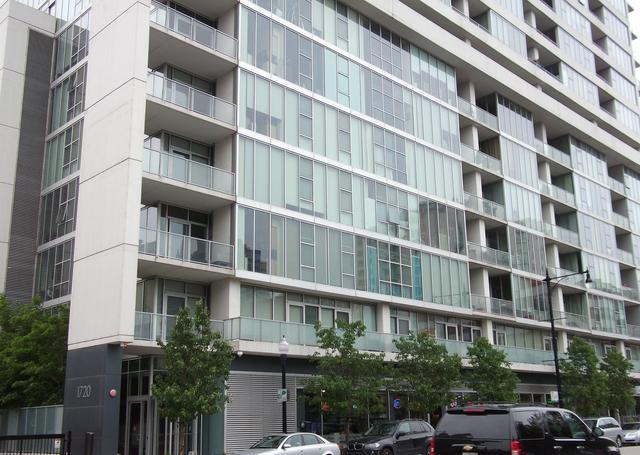 About the Building
With so many new high-rise condos in the South Loop neighborhood of Chicago, it can be difficult to choose, but the development at 1720 S Michigan makes the decision a little bit easier. Not only does the 33-floor high-rise afford breathtaking panoramic views of the downtown Chicago skyline and Lake Michigan, but it has also been constructed with innovative technology and cutting-edge design principles. Just a glimpse at the structure will tell you that this is the design of the future, but it goes beyond looks at this new construction: the building has been created with responsible and sustainable methods that are employed to reduce the environmental impact of both construction and day-to-day operations.
Just to give you the big picture, the units here average around 713 square feet. Breaking it down a bit more, the smallest units at 1720 S. Michigan encompasses 692 square feet of living area, while the largest ones span 741 square feet. In addition to a varying number of bedrooms, the range of dwellings here accommodate different sized kitchens, living rooms, dining rooms and family rooms. For example, if you are big into cooking and like to have the counter space to go with your passion, there are 75 square-foot kitchens, not to mention 255 square-foot dining room in which to serve your culinary creations.
Amenities at 1720 S. Michigan include 24-hour door staff, bike storage and dog run. Standard in-unit features include a dishwasher, hardwood floors, a patio balcony and washer and dryer hookup. With a Walk Score of 91 and Transit Score of 83, the numerous nearby attractions of the South Loop are easy to get to.
Learn more about 1720 S Michigan
Floorplans