Housing in Addison ranges from modest, brick ranch homes to sprawling, ornate stone mansions on oversized lots. Sidewalk-lined subdivisions with long lanes and cul-de-sacs offer homeowners protected residential nooks, tucked away from busy main roads and high-traffic intersections. These neighborhood blocks provide a great place to raise a family and the slew of community parks means there is always a large open green space nearby. Of course, most Addison residents find their own backyard has an ample supply of outdoor area, with swimming pools and patios built into many of the properties. Tall trees and landscaped lawns add to the beauty of the residential streets and a wide variety of housing styles rescue Addison homeowners from the lackluster cookie-cutter architecture that plagues many Midwestern suburbs.
Prices for detached single-family homes run the gamut in Addison. House hunters can easily find a quality three-bedroom one-story in the $200,000 ballpark, but those with a penchant for the elaborate will also be impressed by Addison's luxury homes market. Whether you're a fan of new construction or prefer the vintage characteristics of an older home, there are plenty of unique four- and five-bedrooms houses with price tags reaching a million dollars. Condos and townhomes are not as common as private residences in Addison, but there is still a good mix of multiunit options with one or two bedrooms. Attached properties are found in both older buildings and brand new developments and prices fall between $80,000 and $400,000.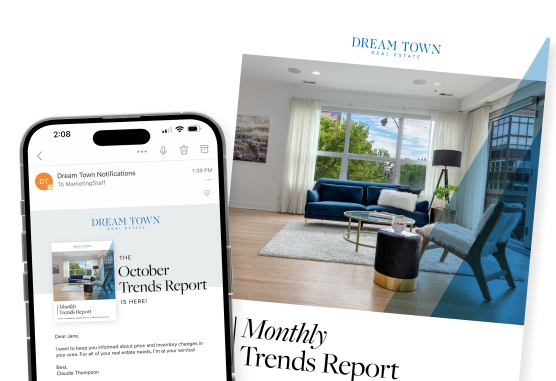 Want more detailed information on Addison?
Get a Trends Report delivered to your inbox monthly
Send Me Addison Trends