Park Tower
800 N Michigan | Gold Coast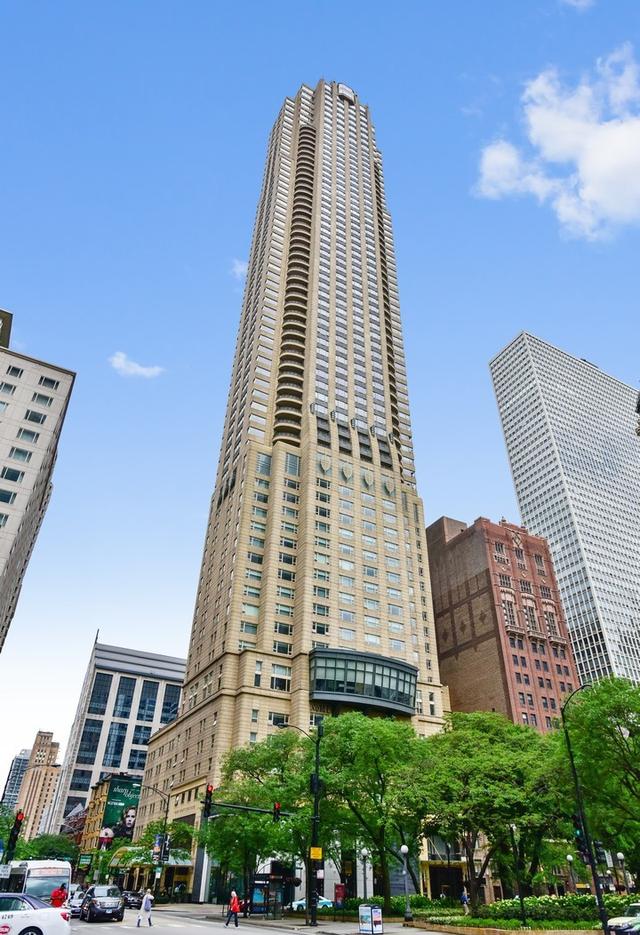 About the Building
Located at the northern tip of the Michigan Avenue's Magnificent Mile in the Gold Coast neighborhood, at 67 floors Park Tower is one of the tallest skyscrapers in Chicago and one of the most prestigious condo developments in the city. However, it is one of the skinniest tall buildings in Chicago, and as such, it only contains 117 separate residential units along with general vicinity parking to accommodate residents who own their own vehicles. The lower portion of the building is the home of the Park Hyatt Hotel, while the upper levels are reserved for residential use.
On average, the residences in the Park Tower provide 2,184 square feet of living space. The choice of floorplans include anywhere from 2 to 3+ bedrooms, and the bedrooms themselves can range in area from 168 square feet to 464 square feet. But home isn't only about where you lay your head at night-the rest of the place is just as essential when looking for that perfect abode. The cook in the household will find the kitchens here are divine, covering 161 square feet of the entire unit. That's enough room to whip up a delicious five-course meal for the occasional dinner party, which can be hosted in the 352 square-foot dining room. In addition, there's a large 616 square-foot living room to let your guests roam around without having to worry about bumping elbows.
In addition to the unit basics, you'd probably like to know some of the figures behind the fundamentals-more specifically, what's a place like this in the River North neighborhood of Chicago going to cost? Of course, the numbers change depending on the particular unit, but the lowest listing price in the building is $1,495,000 and the average is $1,658,483. The latest 2-bedroom place to sell went for $1,700,000 in June of 2007. Now, on top of the asking price, it's important to think about the added expenses residents need to pay in taxes every year. For property in this building, the taxes generally cost $13,406 annually, so factor that in when calculating that mortgage rate.
Learn more about Park Tower
Floorplans