Hawthorne Place Ii
1100 W Cornelia | Lakeview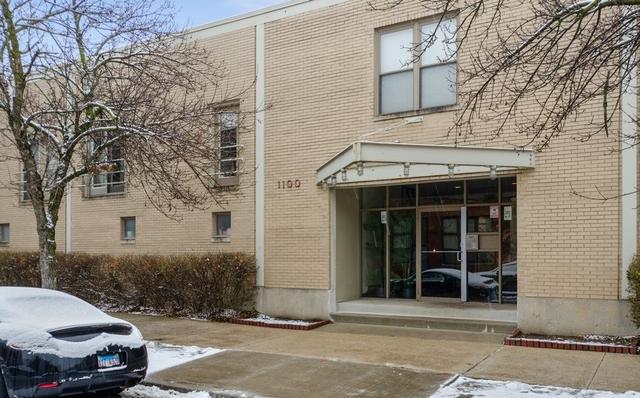 About the Building
One of the reasons so many people find their dream home in Chicago is because there is such a vast pool of real estate options throughout the city that suit the needs and desires of homeowners from all walks of life. Hawthorne Place II is a condo development in the Lakeview neighborhood that offers spacious units, quality construction and all the amenities you need to live in comfort. Located at 1100 W. Cornelia, this building has been around since 1989 and has 50 separate units with assigned/deeded parking for residents with vehicles.
Hawthorne Place II is a striking development offering units with a number of different layouts and an average of 900 square feet of living space. The various floorplans include anywhere from 1 to 3 bedrooms with an average master bedroom size of 345 square feet. Typically, the kitchens are 83 square feet, providing plenty of space to cook dinner for the family, or whip up a feast to entertain friends at your new home. And speaking of entertaining, the living rooms in this building are designed with up to 580 square feet of floor space—enough to host small get-togethers, or just lounge around on your own in wide open privacy.v No matter where you live, there are some essential amenities that, in this day and age, we just expect to have. Other features are an added bonus that make the city lifestyle that much sweeter. Hawthorne Place Ii incorporates the necessities with a touch of luxury from the rooftop aspects to handy building services to the critical elements back in your private abode. Luxury amenities or not, sometimes the most important factor in purchasing a new home is whether or not your four-legged family member can move in with you. This residential building is pet friendly, so start scoping out the perfect new spot for your furry friend's water bowl.v In addition to the basics of the building, you probably want the nitty-gritty behind the facade, too. Like how much can you expect to pay annually in assessments and taxes? Well, the average assessments for this sought-after Chicago residence are $207 per month, on top of taxes that typically cost $2,914 per year. And just to help you weigh out the nuts and bolts of purchasing a piece of real estate here, as opposed to some other building, we've compiled the most up-to-date data to suffice a comparison.
The price per square foot for property at 1100 W. Cornelia is $327, with an average square footage of 900. The smallest units offer 800 square feet of living space, while the largest ones encompass 1000 square foot floorplans. The standard length of time a unit in this building stays on the market (between listing and closing) is 74 days. Just to give you an idea of the going rate today for this particular site, a 1-bedroom unit sold for $269,000 in the summer of 2007. There are currently few 1-bedroom residences available in Hawthorne Place II, with an average listing price around just or slightly above the market price.
Learn more about Hawthorne Place Ii
Floorplans