Elysees
111 E Chestnut | Gold Coast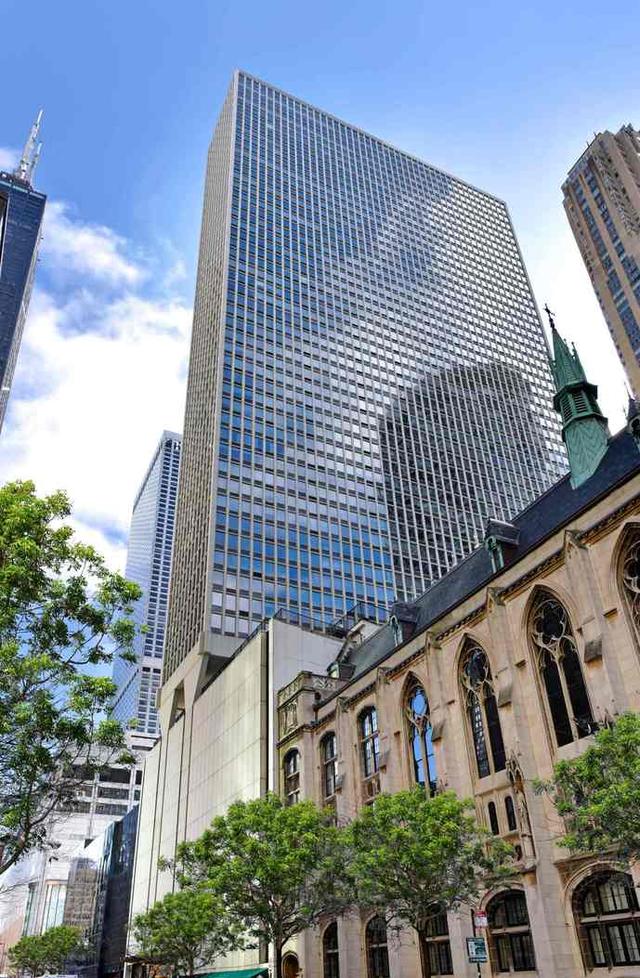 About the Building
This residential high-rise in the glamorous Gold Coast neighborhood that offers spacious units, quality construction and all the amenities you need to live in comfort. Located at 111 E. Chestnut, this Chicago condo development, also known as Elysees, has been around since 1972 and has 444 separate units with assigned/deeded parking for residents with vehicles.
Elysees is a striking development offering units with a number of different layouts and an average of 609 square feet of living space. The various floor plans include anywhere from studio to 3 bedrooms with an average master bedroom size of 200+ square feet. Typically, the kitchens are 69 square feet, providing plenty of space to cook dinner for the family, or whip up a feast to entertain friends at your new home. And speaking of entertaining, the living rooms in this building are designed with up to 392 square feet of floor space – enough to host small get-togethers, or just lounge around on your own in wide open privacy.
No matter where you live, there are some essential amenities that, in this day and age, we just expect to have. Other features are an added bonus that make the city lifestyle that much sweeter. Some features at 111 E. Chestnut include an assigned/deeded parking garage, outdoor pool, party room, and a barbeque deck for residents. Elysees incorporates the necessities with a touch of luxury from the rooftop aspects, to handy building services, to the critical elements back in your private abode. Luxury amenities or not, sometimes the most important factor in purchasing a new home is whether or not your four-legged family member can move in with you. This residential building is pet friendly, so start scoping out the perfect new spot for your furry friend's water bowl.
Located in the Gold Coast neighborhood of Chicago, 111 E. Chestnut is right off of Michigan Avenue (The Magnificent Mile). You can walk out of your home and be by some of the best shopping spots Chicago has to offer. Not only is Elysees near the shopping locations, but it is close to the John Hancock Center, Water Tower Park, Millennium Park, and the Chicago Theatre. This condo is a great location that can satisfy anyone's cultural needs.
Learn more about Elysees
Floorplans