30 E Huron
30 E Huron | Gold Coast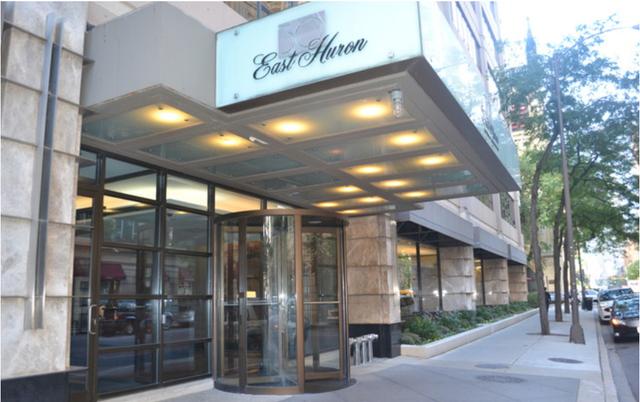 About the Building
The Huron Plaza high-rise, located at 30 E. Huron Street in the trendy Gold Coast neighborhood of Chicago, is one of the most attractive and desirable Chicago condo buildings. Homebuyers will find an attractive, well-maintained site to settle down and enjoy the comforts of home in the midst of the Gold Coast's vibrant arts and restaurant scene.
Housing 460 separate units, this 56-floor development offers a number of different layouts to suit its residents' individual needs and preferences. Whether you want a 2-bedroom home with a 154 square-foot master suite, or simply desire a 1-bedroom unit with enough space for you and your pet (which, by the way, is permitted in this building) the various floorplans will have the perfect fit to make you feel right at home. Many homeowners love this particular site because the residences at 30 E. Huron incorporate the necessities with a touch of luxury from spacious living rooms to 73 square-foot kitchens.
Get all the contemporary amenities and modern features of today's best big city homesteads without sacrificing a bit of charm. The Huron Plaza features an outdoor swimming pool, sundeck, laundry room, pool table/party room, on-site dry cleaner, on-site management team, and 24 hour doorman. In addition, this building also provides a 24-hour fitness center, a business center and a 20-seat private screening room to entertain guests.
Situated in one of the city's most affluent neighborhoods, this building is surrounded by picture perfect views of Chicago and Lake Michigan. With a Walk Score of 98, access to great dining and the city's best entertainment is only footsteps away. The building has a Transit Score of 100 providing a paradise of transportation options that make maneuvering throughout the city a breeze, although with a location near the Magnificent Mile, you probably won't need to go far for everything you need.
Learn more about 30 E Huron
Floorplans