1660 N Lasalle
Lincoln Park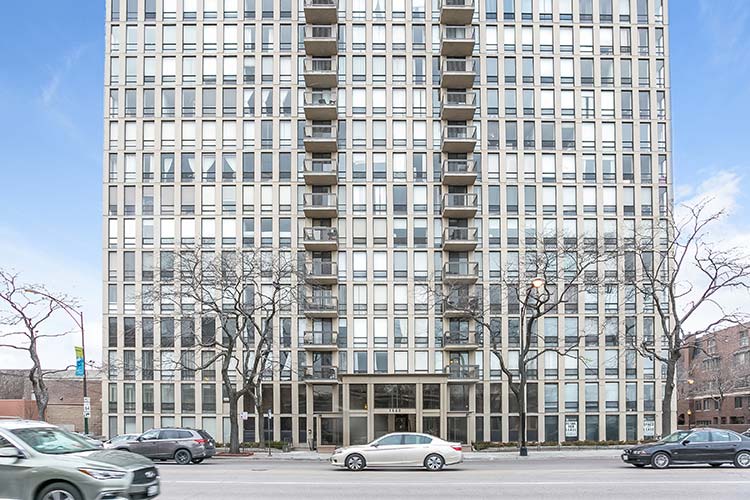 About the Building
The homes at 1660 N. LaSalle are in a massive high-rise condo building in Chicago's popular Lincoln Park neighborhood with 492 separate units, most of which overlook Chicago's downtown skyline and the lakefront. From the individual unit features to the useful building services and facilities, this site is a homeowner's dream. The units in this building come in a number of layouts and offer residents a range of pricing to suit all family sizes and budgets. The smallest units offer 600 square feet of living space, while the largest ones encompass 1,500 square-foot floorplans.
The maximum number of bedrooms available in this building is 3, which can be 200+ square feet in area. On the other hand, if you don't need a lot of room, there are studio-bedroom units that are 132 square feet. Besides the great views offered at this high-rise, the amenities are second to none as well. With a fitness center featuring free weights, a clubhouse party room, outdoor pool and an attached sundeck, there is no reason not to get in great shape while living here. In addition, the building has 24 hour doorman and guard, receiving room and indoor parking.
The Lincoln Park location offers a wide array of things to do whether it's the middle of the blazing Chicago summer or the dead of winter. Check out a great comedy show at Piper's Alley, spend the day at North Avenue Beach or catch a play at the Steppenwolf Theater. With a Walk Score of 94 all your daily errands are easily accessible without needing to get in your car. If you're a bicycle enthusiast, there are plenty of flat terrain and bike lanes to break a sweat while enjoying great scenic views of the city.
One more thing, in case you have a little furry friend at home who is planning on making the move with you, be forewarned that this building welcomes only cats. So go ahead and pack up the toys, litter boxes, and food dishes because Garfield may just become the newest four-legged neighbor at 1660 N. LaSalle.
Learn more about 1660 N Lasalle
Floorplans