1340-1344 N Dearborn
Gold Coast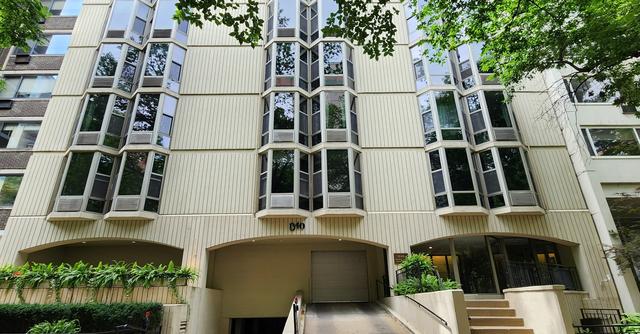 About the Building
This is just one residential building in the beautiful Gold Coast neighborhood that offers spacious units, quality construction and all the amenities you need to live in comfort and modern luxury. Located at 1340-1344 N. Dearborn, the structure has 87 individual condos with assigned/deeded parking for residents' vehicles.
This great building offers residences a number of diverse layouts and an average of 600 square feet of living space. The different floorplans include anywhere from studio to 3 bedrooms with a standard master bedroom size of 99 square feet. Generally, the kitchens are 81 square feet, providing plenty of room to prepare a meal for the family, or throw together a banquet-size spread for a few friends at your new home (who knows, maybe you'll even invite over the neighbors for a little meet and greet).
Grand dinner parties or not, sometimes the deal breaker in purchasing a new home is whether or not your four-legged family member is welcome. Well, in case you have a Fido or other furry friend waiting in the wings, you'll be happy to know this residential building is pet friendly. So don't forget to scope out that new spot for the food dish.
In addition to the fundamentals of 1340-1344 N. Dearborn, you're probably interested in learning a little something about the bottom line. Such as, for example, how much might you have to pay in assessments and taxes every year? Well, the typical assessments for this charming Chicago residence are $276 per month, in addition to average annual taxes of $1,690. And just to help you see how a piece of real estate here stands up to property in other buildings in the Gold Coast—or elsewhere in the city—we've compiled the most up-to-date data, in case you want to compare.
The price per square foot for units at 1340-1344 N. Dearborn is $239, and units average 600 square feet. The smallest properties offer 475 square feet of living space, while the largest ones encompass 1000 square foot floorplans and more. The standard length of time a unit in this building stays on the market (between listing and closing) is 104 days. Just to give you an idea of the building's residential real estate value today, a studio unit sold for $130,000 on 08/17/2007. The average listing price of a home at 1340-1344 N. Dearborn is just or slightly above the market price, and there are currently a few studio residences available at this lovely great residential enclave.
Learn more about 1340-1344 N Dearborn