KEEP UP WINTER FITNESS WITH INDOOR CYCLING
By
Jim Barclay
|
Lifestyle

Even in the mild-ish winter of 2016 riding a bike outdoors in Chicago can be tough. Some die-hard cycling commuters are used to this but those looking to ride purely for fitness often struggle to find the time and a road to ride. Fewer daylight hours and more debris on the roadside make riding for fitness a big challenge.
Thankfully there are some great opportunities to ride indoors and still get a solid workout. Many gyms offer stationary bikes and spin classes, but if you want an experience that truly mimics the outdoors, check out the Computrainer studio at Lincoln Park's Formula Fitness Club, located at 939 W North Avenue.
Indoor cycling conjures up images of long, boring hours on awkward stationary bikes. FFC's facility is anything but that. For starters, you bring your bike–your actual bike you ride outdoors–and hook it up to their state of the art Computrainer trainers. Computrainer is a "smart" trainer that electronically controls the resistance you feel while pedaling. Thus, you are able to simulate climbing and descending different grades and even "drafting" behind another rider. That's right: When you go "up" the hill it gets harder and when you go "down" it gets easier! Mind = blown. Throughout the week, FFC offers classes that feature actual courses–everything from local roads to epic climbs in the Tour de France–as well as specific "interval" sessions to work on overall fitness.
According to Chris Navin, certified Level 2 USA Triathlon Coach and Head Endurance Coach at FFC, "We've brought to the Lincoln Park neighborhood essentially what a professional athlete would find at an Olympic training center, but at a smaller scale."
Facilities such as this aren't just found anywhere, says Navin. "We're very fortunate to have built a world-class training center that has been recognized as one of just nine USA Triathlon (USAT) Certified Performance Centers in the country–offering cyclists and triathletes every service and amenity they could want under one roof. We like to call it the one place in Chicago where the average joe can train like a pro!'"
It comes as no surprise that such a remarkable facility is found in one of Chicago's most vibrant neighborhoods. Lincoln Park has been the crown jewel of the north side for decades and the current market conditions indicate that isn't likely to change any time soon. Condo prices have risen reliably over the last three years, and with a median price of a 2 bed/2 bath condo going for $449,000, Lincoln Park is one of the most prestigious neighborhoods in the city.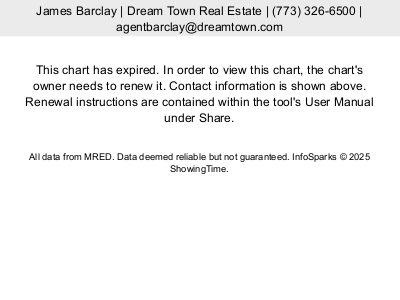 After your workout you can replenish at any number of great local restaurants or even do some "retail therapy" at nearby shops. Within walking distance of the gym you will find everything from clothing boutiques to national furniture chain stores. If you choose to brave the elements and ride your bike to the gym, you can access it via bike lanes on both Halsted and Clybourn Ave.
So don't let the cold and snow be your excuse to lose fitness this winter. Get in there and ride!