Chicago Real Estate Agents
Once you've found the right real estate agent you're on your way to making your dreams a reality!
Finding a real estate agent is an important step that deserves careful consideration. Pick a Realtor you're comfortable with and trust, who is familiar with your type of situation. It will put your mind at ease and make your experience fun and exciting. Whether you're buying, selling or building, the Chicago real estate agents of the Dream Town team are here to walk you through the process, every step of the way.
Featured Consultants
Select Featured Consultants Below to View Bio: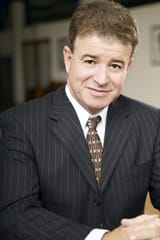 54 Reviews
Residential Specialist
312.423.9287 (Direct)
847.345.4907 (Cell)
312.423.9288 (Fax)
Email Me
2010, 2008 Top Producer, Awarded by the Chicago Association of Realtors
Moshe Abir transitioned into the real estate field after 18 years of experience in the financial private sector, as well as serving as a senior manager in the treasury department of the public sector. He brings with him vast experience in negotiations, customer relations, and a wide range of financial, as well as technical expertise in property management and general construction.
With a university degree in Economics/Business Management, Moshe has a unique eye for seeing the potential of properties and the right analytical approach for understanding their investment value in the marketplace.
Dream Town Real Estate Consultants
Find a Real Estate Consultant
Dream Town Realty, Inc. - 1950 N. Sedgwick, Chicago IL 60614
Tel: 312.265.8000 | Fax: 312.242.1001 | Career Opportunities
Click on any agent's name or picture for a bit about their background and area of specialization.
Simply Complete And Submit this Form To Get Matched With A Consultant