Chicago Real Estate Agents
Once you've found the right real estate agent you're on your way to making your dreams a reality!
Finding a real estate agent is an important step that deserves careful consideration. Pick a Realtor you're comfortable with and trust, who is familiar with your type of situation. It will put your mind at ease and make your experience fun and exciting. Whether you're buying, selling or building, the Chicago real estate agents of the Dream Town team are here to walk you through the process, every step of the way.
Featured Consultants
Select Featured Consultants Below to View Bio: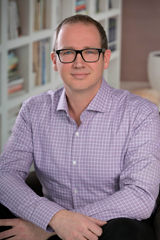 6 Reviews
Residential Specialist
312.698.8522 (Direct)
312.402.2021 (Cell)
312.698.8523 (Fax)
Email Me
Jared holds a BS in Advertising and a BS in Psychology from the University of Florida. He enjoys applying his passion for art and design to transforming spaces into their full potential. Jared's professional background is in marketing and advertising, dealing daily with clients and handling their needs and desires with appreciation and respect. He is energetic, enthusiastic and dedicated to working hard to serve your real estate needs.
After several positive experiences buying, improving and selling real estate, Jared decided to pursue a career as a licensed Realtor, thus allowing him to share with others the hidden potentials in real estate. Jared relocated to Chicago in late 2005 and has enjoyed learning all the amazing features and attractions of his new home town. After living in several cities across the US, including Denver, Honolulu, Monterey, Orlando, and San Antonio, Jared understands the challenges faced by a person relocating to a new and perhaps unfamiliar area. Whatever your passionate interests and needs, he knows all that Chicago has to offer to you.
Jared's commitment to his clients is unfailing diligence, constant communication, honesty and overall fun.
Dream Town Real Estate Consultants
Find a Real Estate Consultant
Dream Town Realty, Inc. - 1950 N. Sedgwick, Chicago IL 60614
Tel: 312.265.8000 | Fax: 312.242.1001 | Career Opportunities
Click on any agent's name or picture for a bit about their background and area of specialization.
Simply Complete And Submit this Form To Get Matched With A Consultant