Chicago Real Estate Agents
Once you've found the right real estate agent you're on your way to making your dreams a reality!
Finding a real estate agent is an important step that deserves careful consideration. Pick a Realtor you're comfortable with and trust, who is familiar with your type of situation. It will put your mind at ease and make your experience fun and exciting. Whether you're buying, selling or building, the Chicago real estate agents of the Dream Town team are here to walk you through the process, every step of the way.
Featured Consultants
Select Featured Consultants Below to View Bio: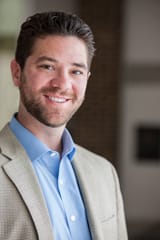 14 Reviews
Residential Specialist
773.326.6524 (Direct)
773.320.3682 (Cell)
773.326.6525 (Fax)
Email Me
After many successful years in the sales and hospitality industries, Matt decided to transition to a career in Real Estate. Matt does his absolute best to utilize his attentive personal skills, hard work ethic, and the drive to go the distance to ensure that his clients always receive the best real estate experience there is to offer. He enjoys making the home buying experience both an informative and gratifying, successful process for his clients. In the past few years with hard work and client referrals Matt has quickly become a valued real estate broker for those looking to achieve their dream of owning a home. He focuses his efforts & specializes in residential real estate; working with buyers, sellers, investors, and leasing are all phases of the business where Matt excels on the behalf of his clients. Matt has been a resident of Chicago for the past eleven years and is very knowledgeable about the many wonderful neighborhoods in the city as well as the market trends & statistics that apply to them. He also takes pride in his proficient ability to speak Spanish which has allowed him to offer his professional services to a wide range of clients.
When not working, Matt loves spending time with his wife and son. He is an avid golfer who also enjoys playing softball and basketball. In addition to family time & sporting activities; Matt likes to travel and read up on current events.
Dream Town Real Estate Consultants
Find a Real Estate Consultant
Dream Town Realty, Inc. - 1950 N. Sedgwick, Chicago IL 60614
Tel: 312.265.8000 | Fax: 312.242.1001 | Career Opportunities
Click on any agent's name or picture for a bit about their background and area of specialization.
Simply Complete And Submit this Form To Get Matched With A Consultant