Chicago Real Estate Agents
Once you've found the right real estate agent you're on your way to making your dreams a reality!
Finding a real estate agent is an important step that deserves careful consideration. Pick a Realtor you're comfortable with and trust, who is familiar with your type of situation. It will put your mind at ease and make your experience fun and exciting. Whether you're buying, selling or building, the Chicago real estate agents of the Dream Town team are here to walk you through the process, every step of the way.
Featured Consultants
Select Featured Consultants Below to View Bio: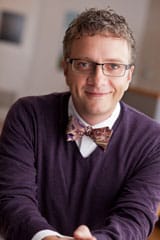 14 Reviews
Residential Specialist
312.725.4786 (Direct)
773.343.0985 (Cell)
312.265.5152 (Fax)
Email Me
Scott fell in love with Chicago over 27 years ago when he came here to study at Northwestern University. As a Dream Town Agent, Scott strives to instill the joy and thrill that he experienced when buying his first condo to every new client. "I remember every moment of the process...searching, finding, loving, closing...it is such a huge decision." Scott wants all of his clients to feel that same excitement as they find the home of their dreams or sell a home that is filled with memories.
Scott has been an extremely successful Theatre Director and teacher for over 20 years. The skills used to direct a show are also related to Real Estate. His creativity, empathy and ability to listen to his client's wants and needs as if they were his own will always lead to, 'And they lived happily ever after.'
The bow-tie Scott wears is not only charmingly unique it is a perfect metaphor for his work ethic. Let him take the loose ends and tie them into a neat and tidy bow for you. He will even show you how to tie one yourself if you want to be charmingly unique, too.
On a side note, Scott is the original creator of the hit show "Schoolhouse Rock Live!" and adores his Pug and two Chihuahuas.
Dream Town Real Estate Consultants
Find a Real Estate Consultant
Dream Town Realty, Inc. - 1950 N. Sedgwick, Chicago IL 60614
Tel: 312.265.8000 | Fax: 312.242.1001 | Career Opportunities
Click on any agent's name or picture for a bit about their background and area of specialization.
Simply Complete And Submit this Form To Get Matched With A Consultant