Chicago Real Estate Agents
Once you've found the right real estate agent you're on your way to making your dreams a reality!
Finding a real estate agent is an important step that deserves careful consideration. Pick a Realtor you're comfortable with and trust, who is familiar with your type of situation. It will put your mind at ease and make your experience fun and exciting. Whether you're buying, selling or building, the Chicago real estate agents of the Dream Town team are here to walk you through the process, every step of the way.
Featured Consultants
Select Featured Consultants Below to View Bio: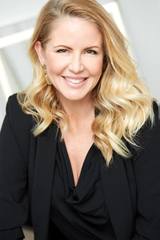 19 Reviews
Residential Specialist
312.423.9173 (Direct)
312.545.2199 (Cell)
312.423.9174 (Fax)
Email Me
Maggie grew up in the northwest suburbs of Chicago. She has real estate in her blood due to being a second generation realtor. For 25 years Maggie watched her Mom negotiate deals, list homes, interact with clients. Growing up, she even spent weekends going to open houses.
Maggie spent 8 years enjoying Scottsdale, Arizona, during which time she graduated from Arizona State University with a degree in Communications and Art History. Her many successful work experiences include the hospitality business while in college, after which she opened and operated her own art gallery. She is delighted to be back in the city she loves.
Helping people find a home they will love for years to come or sell the home they're ready to move on from is Maggie's passion. She genuinely cares about her clients, and takes the time to really listen to them in order to find the best home for them or sell their place for the best possible price. Her mission is to educate them in the process, walk them through it, and take the confusion out of home buying and selling.
Most recently, Maggie has taken her keen real estate skills to the small screen for an episode of the hit HGTV show "My First Place." Her television debut first aired in May, 2009 (the episode is called "Army Vet"). So keep an eye out for Maggie in those HGTV reruns!
Dream Town Real Estate Consultants
Find a Real Estate Consultant
Dream Town Realty, Inc. - 1950 N. Sedgwick, Chicago IL 60614
Tel: 312.265.8000 | Fax: 312.242.1001 | Career Opportunities
Click on any agent's name or picture for a bit about their background and area of specialization.
Simply Complete And Submit this Form To Get Matched With A Consultant