Chicago Real Estate Agents
Once you've found the right real estate agent you're on your way to making your dreams a reality!
Finding a real estate agent is an important step that deserves careful consideration. Pick a Realtor you're comfortable with and trust, who is familiar with your type of situation. It will put your mind at ease and make your experience fun and exciting. Whether you're buying, selling or building, the Chicago real estate agents of the Dream Town team are here to walk you through the process, every step of the way.
Featured Consultants
Select Featured Consultants Below to View Bio: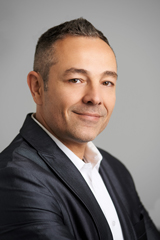 9 Reviews
Residential Specialist
312.423.9214 (Direct)
312.638.9120 (Cell)
312.423.9215 (Fax)
Email Me
Being raised in a family headed by immigrant parents has taught John three core values: hard work, respect and loyalty. He believes that with these values everyone can be successful, not only in business, but in life.
As a south side native, he watched his parents achieve the American dream and wanted to follow in their footsteps. After attending DePaul University and majoring in Industrial Psychology, John decided to pursue a career as a Certified Residential Appraiser. As a practicing residential appraiser, John knows right away how to appropriately price a home for sale. And he can also ensure his buyers that they are purchasing a residence or property at its true market value. This extensive knowledge enables his clients to make sound decisions at the time of purchase or when they are ready to sell.
John's expertise is Chicago neighborhoods. Because of his appraisal work, he can provide detailed insights into areas around the city that will meet and exceed his clients' needs. John's professional and personal experiences enable him to provide exceptional customer service to all his clients.
Dream Town Real Estate Consultants
Find a Real Estate Consultant
Dream Town Realty, Inc. - 1950 N. Sedgwick, Chicago IL 60614
Tel: 312.265.8000 | Fax: 312.242.1001 | Career Opportunities
Click on any agent's name or picture for a bit about their background and area of specialization.
Simply Complete And Submit this Form To Get Matched With A Consultant