Chicago Real Estate Agents
Once you've found the right real estate agent you're on your way to making your dreams a reality!
Finding a real estate agent is an important step that deserves careful consideration. Pick a Realtor you're comfortable with and trust, who is familiar with your type of situation. It will put your mind at ease and make your experience fun and exciting. Whether you're buying, selling or building, the Chicago real estate agents of the Dream Town team are here to walk you through the process, every step of the way.
Featured Consultants
Select Featured Consultants Below to View Bio: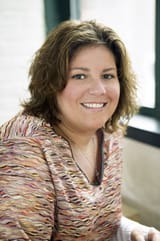 27 Reviews
Residential Specialist
312.423.9152 (Direct)
312.375.8599 (Cell)
312.423.9153 (Fax)
Email Me
Bonnie, who joined the Dream Town Realty team as a Residential Specialist in 2005, works with clients to both buy and sell properties in the many established and emerging Chicago neighborhoods. Growing up in Palos Heights, a southwest suburb, Bonnie was a pioneer when she moved to the Fulton River District in 1998. She has an eye for up-and-coming neighborhoods.
Prior to joining Dream Town, Bonnie worked as a sales manager and consultant for numerous prominent Chicago real estate developers in medium and large scale condominium, town home, and mixed-use real estate development projects. She specialized in residential development for over 9 years, combining her sales experience and business knowledge to help clients see the true potential of properties. Bonnie has been a top sales producer and Diamond Award recipient of the Homes Builders Association of Chicago. Her experience in development and knowledge of the current market place puts Bonnie way ahead of the curve in serving her clients.
Dream Town Real Estate Consultants
Find a Real Estate Consultant
Dream Town Realty, Inc. - 1950 N. Sedgwick, Chicago IL 60614
Tel: 312.265.8000 | Fax: 312.242.1001 | Career Opportunities
Click on any agent's name or picture for a bit about their background and area of specialization.
Simply Complete And Submit this Form To Get Matched With A Consultant