Chicago Real Estate Agents
Once you've found the right real estate agent you're on your way to making your dreams a reality!
Finding a real estate agent is an important step that deserves careful consideration. Pick a Realtor you're comfortable with and trust, who is familiar with your type of situation. It will put your mind at ease and make your experience fun and exciting. Whether you're buying, selling or building, the Chicago real estate agents of the Dream Town team are here to walk you through the process, every step of the way.
Featured Consultants
Select Featured Consultants Below to View Bio: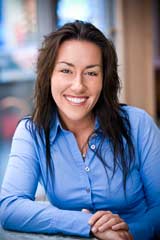 27 Reviews
Residential Specialist
312.423.9249 (Direct)
312.420.1123 (Cell)
312.423.9250 (Fax)
Email Me
Angela Prerost grew up in the northwest suburbs of Chicago and began her real estate career as a leasing agent. She very quickly accomplished and maintained the title of Top Sales Agent month after month. With more than 5 years of experience in the Chicagoland area, Angela provides her clients with an opportunity to acquire firsthand knowledge of buying and selling real estate in the industry.
Without an expert on your side, buying or selling a home can be an overwhelming process. Angela's direct and honest approach provides benefits for all parties in the transaction. Whether it's a multi-unit building, a high rise condo or a single family home, she has the ability to make the experience calm and rewarding by working well under pressure and communicating efficiently with all transaction participants to achieve a common goal. Angela's dedication & loyalty in her business relationships allows for her clients to be able to depend on her, feel comfortable working with her in multiple transactions and to refer her as great source in real estate to their family and friends. As a first time homebuyer or seasoned real estate investor, Angela's excellent presentation, negotiation & communication skills allow her to be a creative problem solver with good judgment to negotiate on the Buyer or Seller's behalf.
In addition to real estate sales, Angela holds a certification as a licensed insurance adjuster working with Severe Storm Restorations (a full service catastrophe restoration company) in Illinois, which has provided her with in-depth knowledge that reaches beyond the 'basic appearance' of a home.
With Angela's love for culture around the world, her extensive travels have enabled her to be able to relate to those that are relocating to the Chicagoland area from abroad. As an Old Town resident, Angela enjoys taking advantage of all that this wonderful city has to offer: Dining, Biking, Running, Parks, Beaches...you name it! She also spends her time giving back to the community by donating and volunteering with the American Cancer Society, the Breast Cancer Society, and the Leukemia & Lymphoma Societies.
Dream Town Real Estate Consultants
Find a Real Estate Consultant
Dream Town Realty, Inc. - 1950 N. Sedgwick, Chicago IL 60614
Tel: 312.265.8000 | Fax: 312.242.1001 | Career Opportunities
Click on any agent's name or picture for a bit about their background and area of specialization.
Simply Complete And Submit this Form To Get Matched With A Consultant