Chicago Real Estate Agents
Once you've found the right real estate agent you're on your way to making your dreams a reality!
Finding a real estate agent is an important step that deserves careful consideration. Pick a Realtor you're comfortable with and trust, who is familiar with your type of situation. It will put your mind at ease and make your experience fun and exciting. Whether you're buying, selling or building, the Chicago real estate agents of the Dream Town team are here to walk you through the process, every step of the way.
Featured Consultants
Select Featured Consultants Below to View Bio: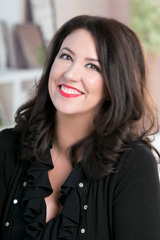 9 Reviews
Residential Specialist
773.326.6502 (Direct)
773.343.8879 (Cell)
773.326.6503 (Fax)
Email Me
Lynn Reidl attributes her success in the real estate arena to putting on her "reporter's hat" during client interactions. "I not only listen carefully, but I make sure to ask the right questions to help me pinpoint exactly what my clients want, and how I can get them there," said Ms. Reidl. For over a decade, she has frequently been a top producer among all members of Chicagoland's multiple listing service, often achieving sales of 8-10 million per year.
She and her team are dedicated to helping homeowners through education and providing the most up to date information, laws, and industry trends.
Lynn is a Master's Candidate in Urban Planning at the University of Illinois at Chicago. She has a community development and housing focus. Her education allows her to help position her clients through insight to strategically maximize profit and choose wisely. In addition, she aims to increase a client's understanding of why some neighborhoods are more competitive than others in the region, and what real estate options may help stabilize the market.
Lynn is an urban enthusiast, client and community development advocate, integrating all her skill sets to be a great resource for your real estate goals!
Dream Town Real Estate Consultants
Find a Real Estate Consultant
Dream Town Realty, Inc. - 1950 N. Sedgwick, Chicago IL 60614
Tel: 312.265.8000 | Fax: 312.242.1001 | Career Opportunities
Click on any agent's name or picture for a bit about their background and area of specialization.
Simply Complete And Submit this Form To Get Matched With A Consultant