The Dream Town Story
More about the company:
Call Us: 312.265.8000
Early on we discovered it's the simple things that lead to great success. Those small personal, everyday experiences that let you know you're taken care of. For us, it was sharing coffee.
When we first opened our doors, Dream Town had a tiny office—two desks pushed together, a phone, an espresso machine, and a promise. We had just enough to keep the lights on and the coffee brewing. That espresso machine, filled with exquisite, dark roast coffee, naturally became the center of our office.
Gathering together, mugs in hand—we chatted and sipped. Comparing notes and swapping stories, we bonded. Sharing coffee, we listened and looked after one another.
Our office was so small then, that our clients became part of our inner circle. Sometimes, they even stopped by just to have a cup of coffee. They told us what was important to them, and we came together as advisors and friends.
Nine espresso machines later, we're entering into our third office and our clients continue to be part of our close family. Still sharing our coffee, we haven't lost sight of those little things that made us successful.
Because we're still passionate about our coffee and taking care of our own—we created a unique blend to share our promise of friendship and abundance with our clients.
Our Dream Town Blend is roasted fresh daily in Chicago—a reserve mix of hand-picked Arabica beans imported from Java and Costa Rica. The result is high-intensity flavor with energy and integrity that now, we can share with you.
As our client, you'll receive a complimentary package of our Dream Town Blend delivered to your door every month—a small gesture, as our on-going commitment to you and your success.
And, as always… When you're in the neighborhood, stop by for a cup of the best coffee in Chicago and tell us about the little things that are important to you.
Dream Town's A Different Kind Of Company
Why It Matters To You…
At Dream Town, our company culture is anchored in integrity, professionalism, abundance, personal growth, learning and service.
We're a big, small company—a close knit family, small enough to "know you" and big enough to have available every resource necessary to make your experience smooth, stress free, and successful.
Heart & Soul Of Our Success…
Dream Town's Residential Consultants are the heart & soul of our success. Our Consultants don't compete with one another—they assist and work together on your behalf. Our Residential Consultants are continually learning… growing together.
Yoga lessons, massage therapists and meditation classes are available at our offices to our family of Residential Consultants—helping keep us focused, stress free and refreshed.
Our philosophy of collaboration and sharing, results in a unique teamwork approach that you won't see anywhere else in residential real estate. Dream Town's an exceptionally fulfilling and satisfying place to work.
So naturally, experienced real estate professionals from other Chicago real estate firms are constantly seeking to join our family and work with us.
However, only 15% of those that apply are accepted and become Dream Town Residential Consultants. Because we're so selective (unlike traditional real estate firms that eagerly hire anyone with a real estate license), our Consultants do twice as many transactions per year as the average Chicago real estate agent.
Why This Matters To You…
This means that You benefit from having a trusted advisor who's totally up to date on the fast paced Chicago market.
You'll leverage and unleash the strength of the entire Dream Town team … ensuring that you'll be totally prepared for all aspects of selecting, financing, negotiating, buying/ selling and closing on your home.
Devotion To Professionalism, Learning & Personal Growth…
Our Residential Consultants are passionately committed to communication and connection … To understanding and taking care of your personal needs as our Client… helping you find exactly what you're looking for.
So you'll never be 'sold' anything or rushed into any decision. You'll move through your home buying experience at your own pace … Your Dream Town Residential Consultant will leverage all the Dream Town team resources and act as your advocate and trusted advisor.
We view all our Clients as long term clients. Our clients are thrilled & delighted they chose to work with Dream Town. Click Here & read what they have to say about us…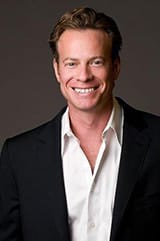 President, Dream Town Realty
Yuval's vision for Dream Town began as a simple promise to clients—to be a company you can trust with your dreams.
At that time there wasn't any flashy office or hundred-agent team to see his vision through, but Yuval knew Dream Town's tight-knit crew had the commitment and heart to be a "different kind of real estate company."