Dream Town Careers
Why I joined
Dream Town
Play the videos and see what actual
Dream Town brokers are saying!
The thrill of joining Dream Town
From our client management tools and sales leads to our in-house marketing agency and spa, Dream Town is devoted to the success and happiness of its brokers. Joining Dream Town is a game changer.
Email today for more details!

Why I Joined Dream Town

At Dream Town, we're all about your success
and we've built a system to easily grow your
business exponentially.

Engaged Leadership

Our managers encourage growth and
development, always welcoming agents with an
open door.

Training & Mentoring

Year-round, we offer continuing education and
one-on-one support for everyone from new
brokers to seasoned experts.

Business Systems

Our agents love our client management tools and
in-house marketing agency. We've built a system
that makes your life a lot easier.

Sales Leads

Our website is top ranked on search engines and
has more than half a million registered users.

Culture & Community

Our agents create a collaborative community and
enjoy perks like yoga, massages and top-grade cappuccino machines.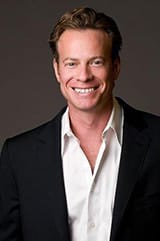 A company that works for YOU
I like to think of Dream Town, not as a company agents work for, but as a company that works for its agents. We see our agents as valued clients and as extended family.
We understand you're looking for more than just a logo to stand behind when choosing an agency. You're looking for a team of dedicated professionals who have your back and understand your needs completely. We see our role in your real estate career as a coach, a marketing service and a technology maven—simply a full business development team to fuel your growth.
We're not interested in being the biggest real estate company, just the best. That's why we keep our number of agents at a size where can provide individual attention, guidance and an abundance of leads.
We encourage you to check out what Dream Town has to offer. From the most advanced client management tools to free in-house spa services, we've got it all. Let's talk about your future here soon!
Best,

Yuval Degani - Dream Town President
Join the best of Chicago real estate
To be ranked as a top real estate producer, your sales volume and success must be in the top 5% in the city. Did you know that Dream Town has more top producers than any other Chicago real estate company? 15% of our agent population has achieved this excellence, year after year. And their success is contagious.
Realtors don't just join Dream Town, they stay. This company delivers top-notch marketing, technology solutions, sales leads and mentorship. If you want a fun, collaborative, supportive culture, join us!